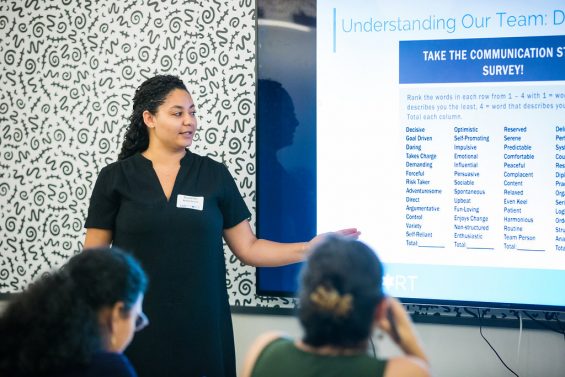 As we come off of the High Holiday season and settle back into a routine, Lab Hours are BACK to help you surface and workshop your bold ideas. Whether you want personalized coaching, an open space for conversation, or a change of scenery for your work environment, come hang out with us!
We have two opportunities to plug into this offering in both November and December. See more info and RSVP below.
Please know that our support is not limited to our formal programming, and we know that the devastating fires in our beloved city have put a strain on our community. In addition to Lab Hours, if you have been affected by the fires and need help in finding places to co-work, please be in touch so we can do our best to accommodate you. We are here for you – let us know how we can support you.
Tuesday, November 19, 2019
10:00 AM – 2:00 PM
WeWork Pacific Design Center
750 N San Vicente Blvd Los Angeles, CA 90069
(Located in the green building)
Thursday, December 19, 2019
10:00 AM – 2:00 PM
WeWork Culver City
5792 W Jefferson Blvd, Los Angeles, CA 90016
[button url="https://docs.google.com/forms/d/e/1FAIpQLSf4bgquAUoU5vr2jb1MDg0WADclDnz905dQTZTUxeBojRI-5g/viewform"]RSVP[/button]
We'll provide the lab space, resources, and snacks. You bring yourself, your ideas, and your challenges.
Our purpose is to enable entrepreneurs to bring bold Jewish ideas to light. We help them reach Up to people in new ways that are meaningful, more inclusive, and create a brighter future for our Jewish community and the world we share.
Recent Posts
Share This Story, Choose Your Platform!