We are UpStart.
UpLifting innovation.
UpHolding Jewish values.
UpScaling the entrepreneurs we serve.
Everything we do is reaching Up.
OUR MISSION
We accelerate growth, nurture ideas, and advance new experiences for the Jewish community by connecting impact-driven entrepreneurs to expertise, community, and capital.
OUR BELIEF
We believe in the power and potential of entrepreneurs to create a positive impact and inspire new experiences within the Jewish community.
OUR PURPOSE
To inspire and empower impact-driven entrepreneurs as they dream, build, and create new experiences within the Jewish community and the world we share.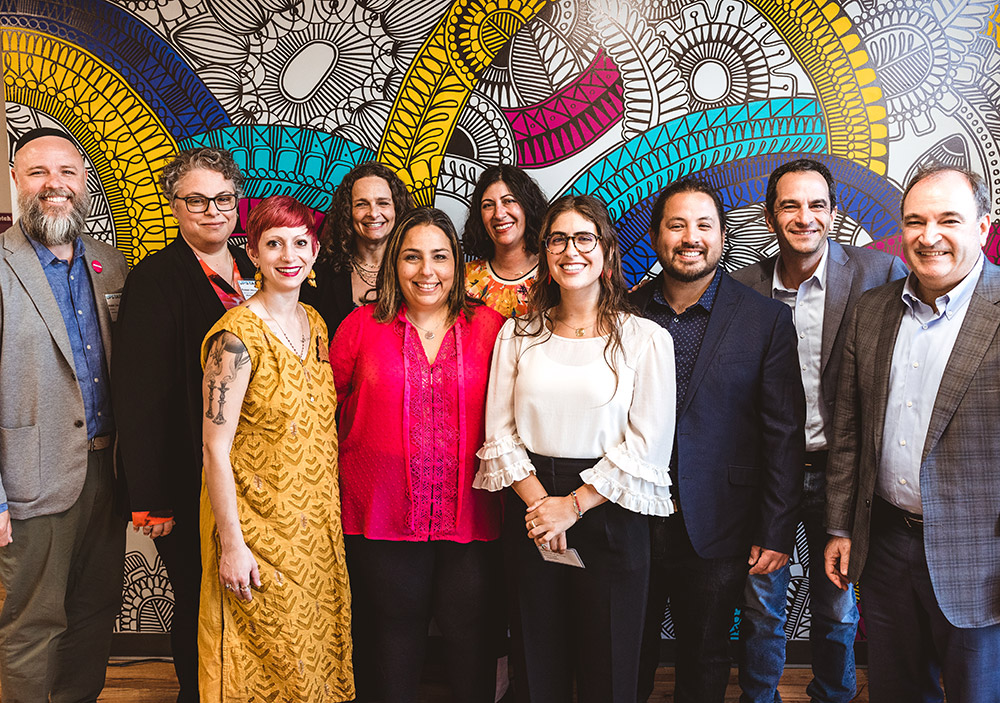 WHY?
Our purpose is to enable entrepreneurs to bring bold Jewish ideas to light. We help them Reach Up to people in new ways that are meaningful, more inclusive, and create a brighter future for our Jewish community and the world we share.
WHY NOW?
Every day, people are opting out of Jewish experiences and the world is becoming more polarized. Individuals are looking for new experiences that meet them where they are. It's more important than ever that we bring purpose to our community so it remains strong and vibrant.
WHY US?
Our purpose is to help entrepreneurs reach up as they're creating new ideas. UpStart's experience, resources, and connections uniquely position us to make this possible by supporting and activating a wide range of new Jewish ventures. We don't care how people engage, just that they do.
OUR VALUES
Powered by Jewish wisdom, ethics, and values. We believe these elements of Judaism help shape diverse, inclusive, equitable and vibrant communities.
Remain radically human-centered. Achieving our mission depends upon putting people (team members, clients, and stakeholders) first by prioritizing their uniqueness, well-being, and dignity.
Embrace change. We believe that by remaining agile and ideating wildly in the face of uncertainty, we can stay relevant, competitive, and impactful.
Balance shared accountability with individual agency. We create the conditions for individuals to thrive while being accountable for shared goals and each other.
Intentionally celebrate ourselves and others. We believe that joy can be found in showing up for the good and the bad. We own our outcomes, celebrate ourselves and others, and believe in the power of working through challenges.
Catalyze collaboration. We believe that activating the combined wisdom of the UpStarter Network and community creates opportunities to push the boundaries of what is possible.
OUR OFFERING
We UpLift entrepreneurs and breakthrough ideas impacting the Jewish community by providing:
EXPERTISE
We accelerate growth and skills development at every stage through:
Programming and training
Mentorship, coaching, and advising
COMMUNITY
We build communities where new ideas thrive through:
Connection to resources
Connection to the UpStarter Network
Connection to funders
CAPITAL
We fund the future through:
Stage-based strategic investing
Positioning the
UpStarter Network
for philanthropic investment