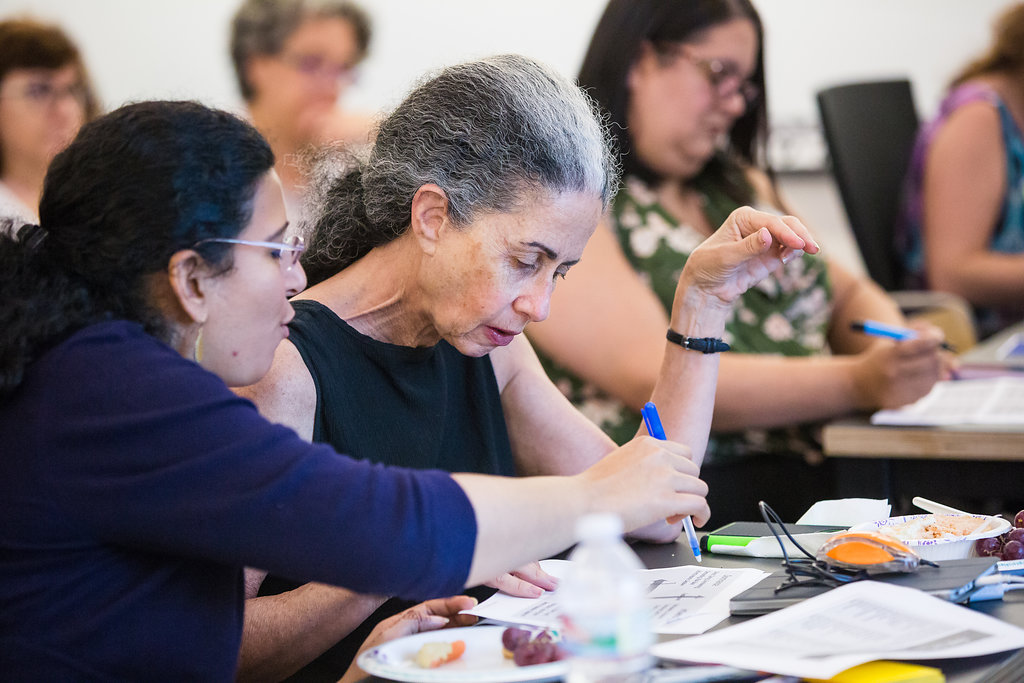 Want to broaden your organization's reach and better meet the needs of your community? Learn how to gain insight into the people you seek to serve.
Participants will:
Explore who is not currently connected to your work and how you might intentionally engage them
Practice ways of "immersing with empathy" to illuminate gaps in your understanding of a peripheral audience
Feel inspired & connected to a larger community facing similar challenges and opportunities
Wednesday, June 12, 2019
10:30 AM – 2:00 PM
WeWork Pacific Design Center
750 N San Vicente Blvd Los Angeles, CA 90069
(Located in the red building)
[button url="https://docs.google.com/forms/d/e/1FAIpQLSfrBWKcp9tAjgcf4EX_ijn7VCCiv1-aOa-r9owTF3yGfLpPRw/viewform" target="_blank"]RSVP[/button]
Our purpose is to enable entrepreneurs to bring bold Jewish ideas to light. We help them reach Up to people in new ways that are meaningful, more inclusive, and create a brighter future for our Jewish community and the world we share.
Recent Posts
Share This Story, Choose Your Platform!