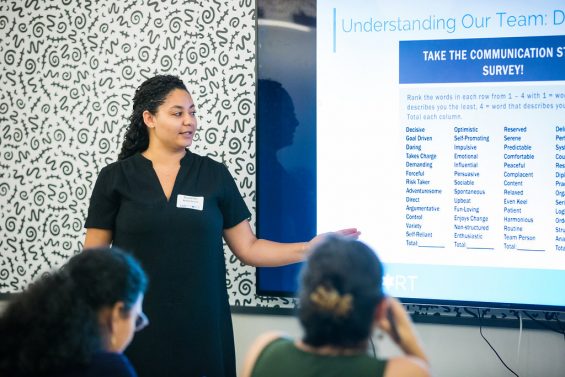 If you loved your professor's open office hours, the accountability of a study group, or the creativity of open studio time, UpStart Lab Hours are for you.
We'll provide the lab space, resources (including face time with UpStart staff), and snacks. You bring yourself, your ideas, and your challenges. Each lab will have a featured guest with a specific area of expertise. You can bring specific questions to ask, a project work on, or just come to hang out and learn from the knowledge in the room.
This session will feature our very own Chief Development Officer, Stacye Zeisler, who will be available for 20 minute coaching sessions (sign-ups for coaching will happen onsite at the Open Lab Hours). Stacye's areas of expertise include development, fundraising, and marketing.
RSVP below for Lab Hours on November 4 to refine your ideas with support from UpStart staff and meet other professionals in the community.
Monday, November 4, 2019
9:00 AM – 12:00 PM
[button url="https://docs.google.com/forms/d/e/1FAIpQLSf4bgquAUoU5vr2jb1MDg0WADclDnz905dQTZTUxeBojRI-5g/viewform"]RSVP[/button]
Our purpose is to enable entrepreneurs to bring bold Jewish ideas to light. We help them reach Up to people in new ways that are meaningful, more inclusive, and create a brighter future for our Jewish community and the world we share.
Recent Posts
Share This Story, Choose Your Platform!