UpStart is proud to announce the 28 professionals accepted into the two North American cohorts of the 2022 Change Accelerator program.
UpStart's Change Accelerator equips intrapreneurs – the bold leaders making meaningful change within our community's Jewish institutions – to employ an entrepreneur's mindset, change course quickly, and develop creative solutions to meet the current moment. Over the next 9 months, these leaders will learn the skills and tools they need to meet their communities' rapidly evolving needs, and gain a community of practice with which to brainstorm, take their initiatives to the next level, and create the Jewish community of the future.
This year, our Change Accelerator includes leaders from communities, large and small, across North America. Cohorts will focus on emerging challenges and trends in Jewish life:
The Bold Visions cohort will focus on reimagining the systems and structures that allow our organizations to thrive in a changing world. They will weave visionary thinking, strong cultural practices, and strategic innovation to achieve a brighter and more sustainable future.
The Dynamic Partnerships cohort will focus on exploring new ways to meet community needs and grow organizational involvement. They will deepen stakeholder engagement, invest in transformational relationships, and broaden their impact to achieve the promise of a more just, vibrant, and inclusive Jewish community.
MEET OUR COHORTS
Bold Visions  | Dynamic Partnerships
Bold Visions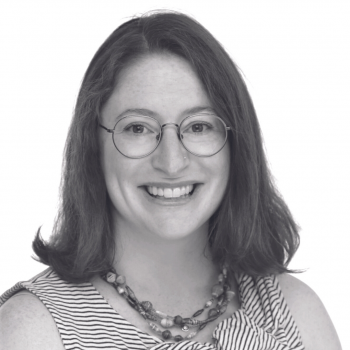 Rachel Berger, Director, Jewish Life and Neighborhood Initiatives at Jewish Federation of Greater Philadelphia
Rachel Berger is a social worker, mother, and passionate believer in Jewish community with 15 years of Jewish communal experience. She lives in downtown Philadelphia with her family, and works for the Jewish Federation of Greater Philadelphia.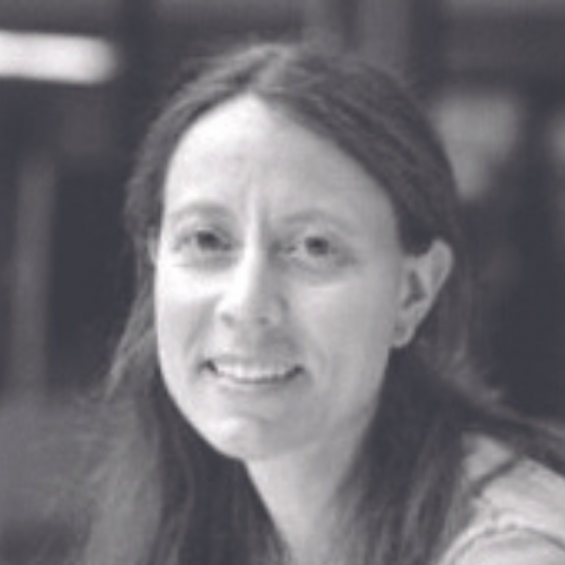 Alisa Braun, Academic Director at The Jewish Theological Seminary
Alisa Braun is currently Academic Director of Community Engagement at JTS (Jewish Theological Seminary), where she focuses on making the richness of Jewish scholarship accessible to the broader public. She has over 15 years of experience teaching Jewish Studies, designing curricula, and developing programs for adult learners, following her academic training in modern Jewish literature. She is passionate about hiking and the outdoors and also loves exploring New York City with her daughter Evelyn.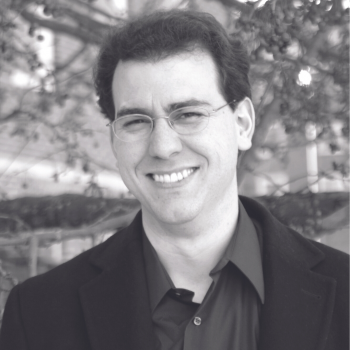 David Freidenreich, Pulver Family Professor of Jewish Studies at the Center for Small Town Jewish Life
David Friedenreich is a scholar and rabbi committed to innovation in the sphere of undergraduate and professional education. He leads Colby's Department of Jewish Studies, which prizes civic engagement and rigorous, holistic approaches to academic learning. David is also the associate director of Colby's Center for Small Town Jewish Life, with particular responsibility for its emerging efforts to train, mentor, and support Jewish professionals serving small, isolated communities.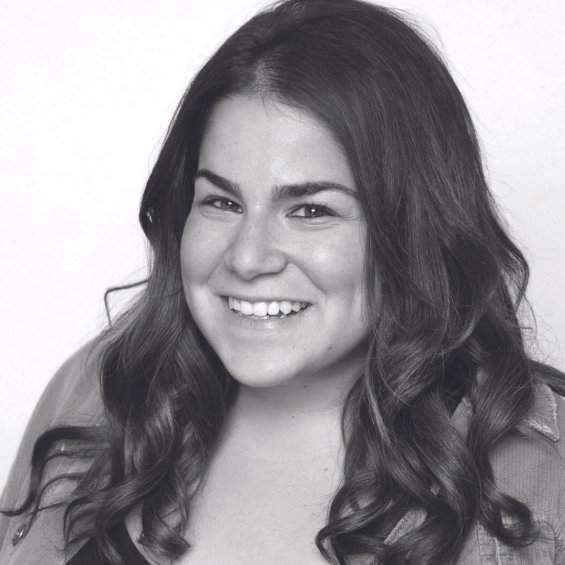 Nicole Goodman, Communications Director at Beit T'Shuvah
Working in the nonprofit field for over 10 years, Nicole Goodman is looking to see how to navigate the future, both personally, and professionally, in order to create systemic change and access to care for those in need.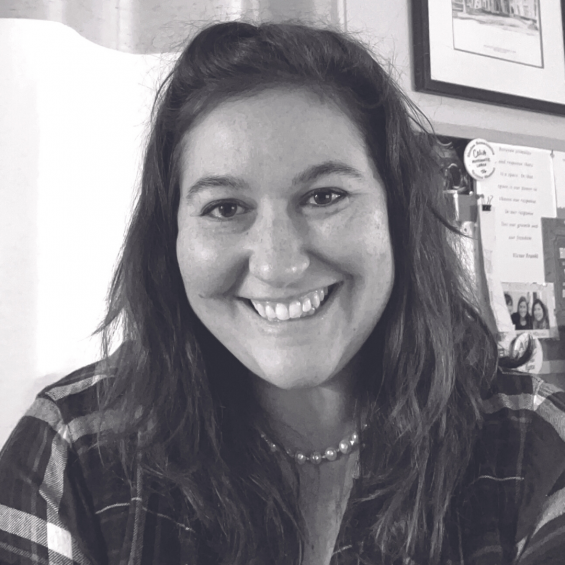 Celia Lerch, Sr. Director, Finance and Operations at Nazun (formerly Challah for Hunger)
Celia Lerch is a 15 year Jewish non-profit professional who has a passion for social justice work and challenging herself to be the best leader possible. She considers herself to be a lifelong learner and wants to do her part to make our world equitable, inclusive, welcoming, and diverse. Celia is a mother, wife, daughter, world traveler, and good food enthusiast.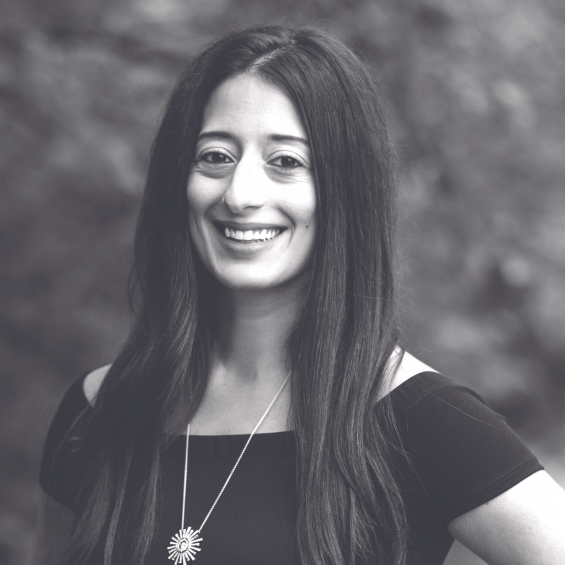 Samia Mansour, Program Director with At the Well
Samia is the Program Director for At The Well. She is passionate about building sustainable communities and uplifting the voices and experiences of those who have been historically and systemically underrepresented. She has spent over a decade working in the Jewish professional world advocating for intentional and thoughtful representation of diverse Jewish identities and experiences.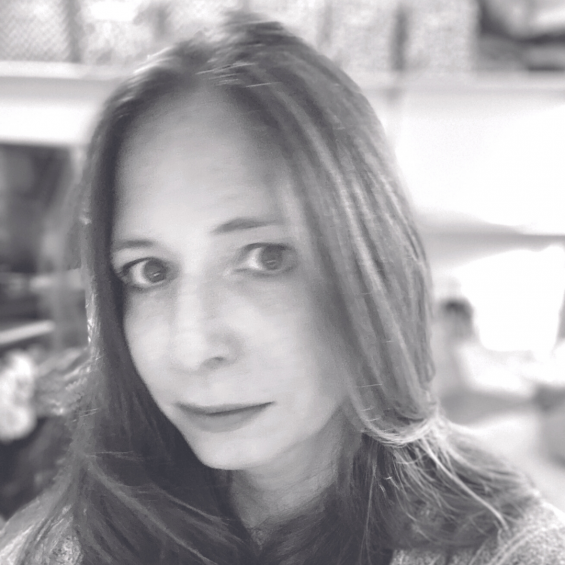 Vanessa Meghnagi, Director of Operations and Planning at Yaffed
Vanessa Meghnagi is a mother of five. A born and bred city girl who has been exiled to the suburbs of New Jersey in search of education and greener pastures for my children. She is still questioning everything.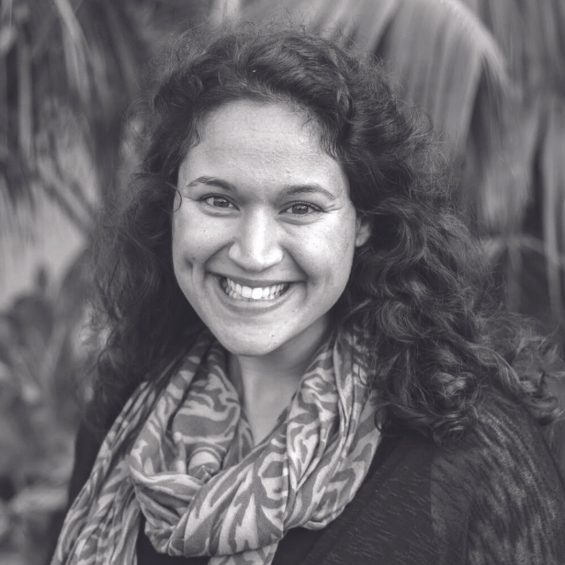 Danniell Nadiv, Senior Director Jewish Journeys, Places, and Welcoming at Jewish Federation of Greater Atlanta
Born and raised in Metro Detroit, Danniell has had a passion for Jewish communal life since she was a child. Danniell excels at establishing connections and building relationships and firmly believes in the teaching of Ben Zoma, "Who is wise? One who learns from all." Danniell uses this teaching to create community conversations and support targeted allocations as the Senior Director of Jewish Journeys, Places, and Welcoming at the Jewish Federation of Greater Atlanta.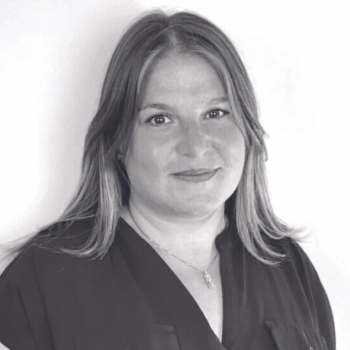 Judi Nahary, Director, Adult Learning, Engagement, and Development at Kaplen JCC on the Palisades
Judi Nahary is a creative & passionate professional, working in the non profit sector for 22 years. She is a mother of 3 amazing daughters ages 6-20. Judi is a long time community member and leader who strives to make a difference every day.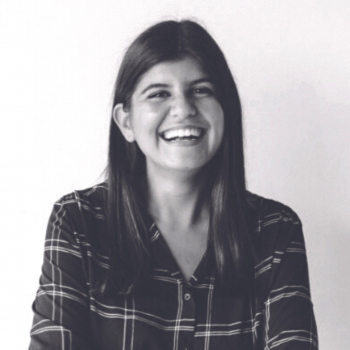 Esther Oziel, Manager, Strategic Engagement and Development, UJA Genesis at UJA Federation of Greater Toronto
Esther Oziel is a Toronto born Sephardic Jewish woman who is part of a big Moroccan family that loves dancing, laughing, eating, and being Jewish. Her passion is inspiring others through education and experiential programming, and empowering others to step out of their comfort zones.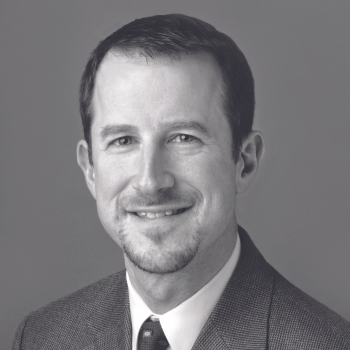 Jim Rosenberg, Chief of Staff at Jewish United Fund
Jim Rosenberg serves as Chief of Staff of the Jewish United Fund / Jewish Federation of Chicago and has been a Jewish Communal Professional for 25 years. Born and raised in the Chicago area (a lifelong Cubs fan), he trie to bring past experiences and learnings to his job, while applying current trends impacting today's work environment. Married 23 years to his wonderful spouse, Deborah, and proud parent of three fantastic daughters.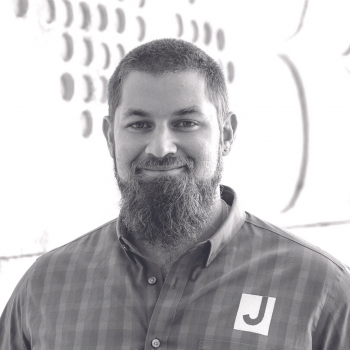 Josh Shenker, Chief Program Officer at Tuscon JCC
Josh Shenker has lifelong connections with the JCC movement growing up throughout JCC programs beginning with preschool. He received his undergraduate degree in Judaic Nonprofit Management from Virginia Commonwealth University and his Masters in Nonprofit Management from Gratz College. Josh has worked at the Weinstein JCC in Richmond, VA and the Tucson JCC in the fields of sports, recreation, fitness, youth, and camp, and currently serves as the Chief Program Officer at the Tucson JCC.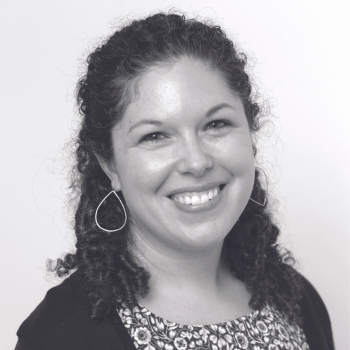 Lindsey Silken, Director of Content at 18Doors
Lindsey Silken has been dedicated to supporting interfaith couples and families in her role as Director of Content at 18Doors for over eight years. She is a writer and a creative thinker with a Master's in Creative Writing from the Bennington Writing Seminars. She lives with her husband and 2 and 5-year olds in the Boston area, where 18Doors is headquartered.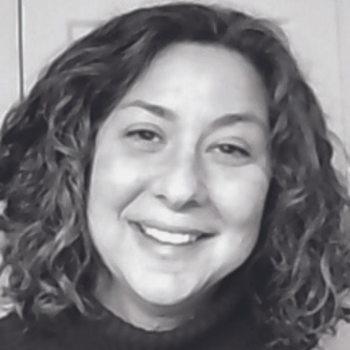 Judith Talesnick, Managing Director at The Jewish Education Project
Judith Talesnick is a Jewish educator dedicated to supporting intentional learning communities – in her agency and outside of it – that celebrate all kinds of learners. In her work, she collaborates primarily with Yeshiva/Day School leaders to create the professional learning experiences that will move their stakeholders closer to the school's vision/mission. Judith is a mother and step-mother to 4 kids.
Dynamic Partnerships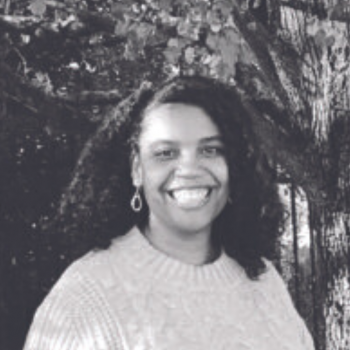 Star Crawford, Sr. Administrative Coordinator, Development Operations at Moishe House
Star Crawford has worked in the non profit world for over 20 years. She currently works in fundraising and development but has a passion for young adult ministry and programming. Star enjoys tea, naps, and all yelling at sporting events on the television.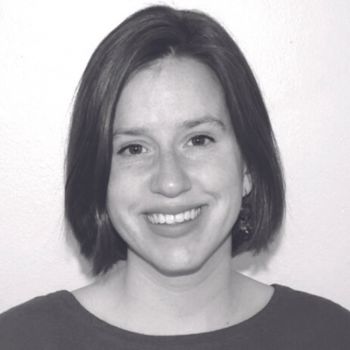 Nicole Feinberg, Community, Advancement, and Engagement Manager at Isaac Agree Downtown Detroit Synagogue
Nicole Goodman is a Queer Jewish woman from Metro-Detroit. She is passionate about connecting Jews to supportive, engaging, and innovative resources while supporting the growth of our broad community. Nicole lives with her partner Kate, and enjoys traveling, hiking, reading, and cooking delicious meals for friends and family!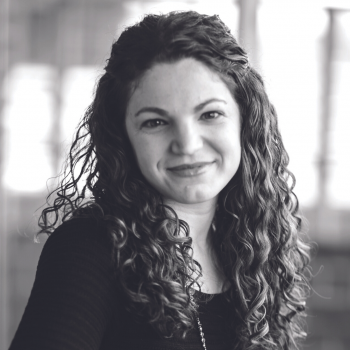 Tamar Frydman, Senior Director, Programs at Jewish Funders Network
Tamar Frydman is a passionate and experienced program developer and project manager with demonstrated history of creative and innovative ideas and successful implementation. She has the ability to effectively juggle multiple high priority projects at once. Tamar is an energetic leader and team player, and a skillful collaborator with an eye for building strategic partnerships. Strong relationship builder with colleagues and volunteer leaders.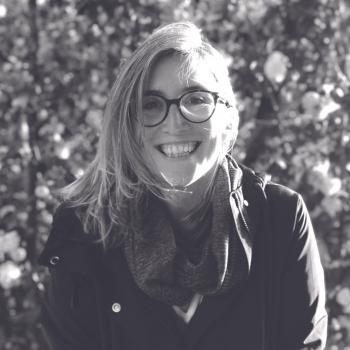 Elizabeth Green, Director of Volunteer Engagement at The Karsh Family Social Service Center at Wilshire Boulevard Temple
Elizabeth Green is a proud and enamored lifelong resident of Los Angeles, dedicated to spending her personal and professional life celebrating and serving the vibrant communities that come together here, and striving for justice for all who call this place home. She is a lover of: good food, laughing with her family, lighting Shabbat candles, hiking, tearing through a good book, and each of her foster dogs (but definitely has a soft spot for the pitbulls).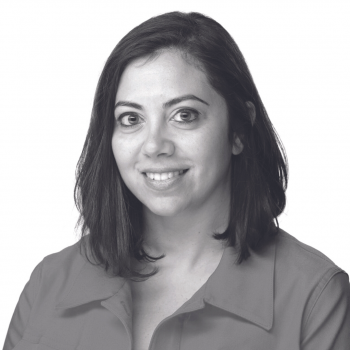 Judy Kremer, Director, PJ Library and GenMTL Young Adult Engagement at Federation CJA
Judy is Director PJ Library & GenMTL Young Adult Engagement (Federation CJA) and works to inspire young adults and families to get involved and build community. She is a Lawyer by profession and Executive Recruiter and has earned: B.Sc. (Psychology) at McGill University, Killam Fellowship at American University, and M2 Passport Fellowship. Judy lives in Montreal with her husband and 5-year-old son, and loves baking, Netflix and dreaming up travel plans for post pandemic times!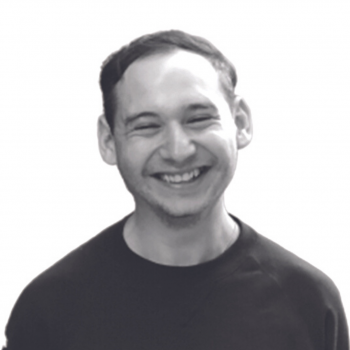 Nir Levy, Field Manager at OneTable
Nir Levy is OneTable's Atlanta Hub Manager, overseeing host relationships, event programming, and acquisitional efforts across the wider Southeast region. He came to OneTable with more than 5 years of professional experience working with high-growth startups in Atlanta. He sees OneTable as a platform to elevate southern hospitality, spread the habit of Shabbat, and help introverts grow into confident hosts and community leaders.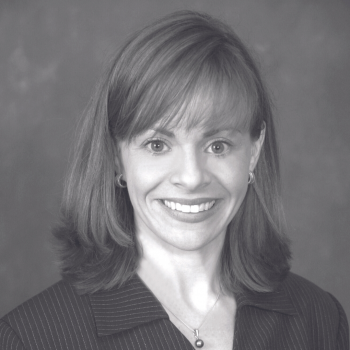 Shana Mackler, Rabbi at The Temple – Congregation Ohabai Sholom
Shana Mackler is a rabbi committed to deepening our community's relationship with Judaism and each other through inspiring learning, challenging texts, pastoral care and meaningful spiritual connection. As a community leader and partner, she engages people in finding ways to improve our world and be good ancestors for our children and future generations.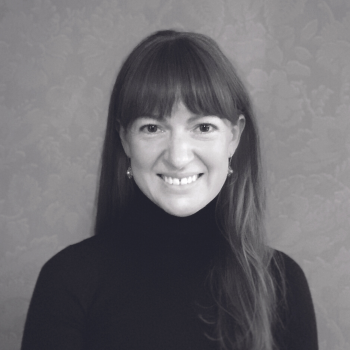 Deirdre Munley, Chief  Strategy and Operating Officer at Gateways: Access to Jewish Education
Deirdre is a proud non-profit generalist, who loves to think strategically and connect the dots across multiple areas of an organization's work. She has found her professional home at Gateways: Access to Jewish Education for the last 9.5 years, and considers the incredible Gateways staff to be her primary constituency in her role as Chief Strategy and Operating Officer. Deirdre thrives off constant learning and seeks to foster a culture of continuous improvement within her work.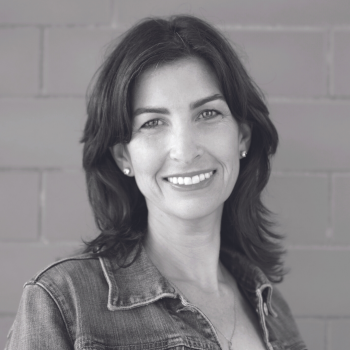 Tara Ohayon, Director of Early Childhood and Camp at JCC of Dallas
Tara Ohayon has been a part of the Dallas JCC since three years old. She has been recognized as a visionary director, gifted educator, worker with children and master trainer of staff. She has facilitated change and growth in her staff and believes in a coaching style of leadership. Tara believes that the foundation of her work begins with relationships and knows that each of us can make a difference in the lives of others.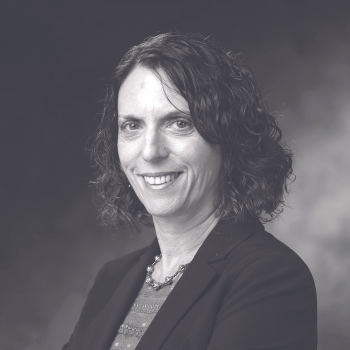 Jane Sable-Friedman, Executive Director at Larchmont Temple
Jane Sable-Friedman was born in NY State, moved to Israel as a child and was raised on a Kibbutz. She graduated from Bar-Ilan University with a BA in Political Science and from the Haifa University with an MA in Cultural Geography. While in Israel, Jane worked in Kibbutz Management and Theater Management, and since she moved back to the US in 2004, has served as the ED of three Reform synagogues, including Larchmont Temple since 2015.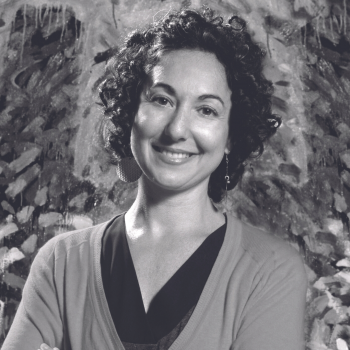 Sara Shalva, Chief Arts Officer at JCC of Greater Baltimore
Sara Shalva is the Chief Arts Officer at the Jewish Community Centers of Greater Baltimore, where she oversees the strategic vision for the Center for Arts and Culture. A certified Bikram yoga instructor and student of Diane Bloomfield, the founder of Torah yoga, she lives in Pikesville, Maryland with her two children, Lev (15) and Avital (13) and her husband Rabbi and writer Benjamin Shalva.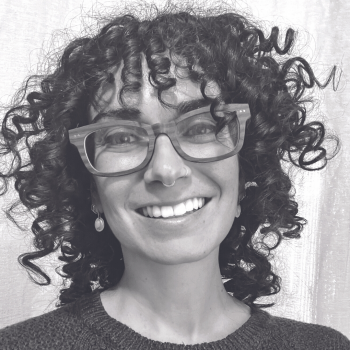 Chava Tzemach, Director of Marketing and Communications at Sefaria
Chava Tzemach is a karaoke-singing, cat-loving, tree-hugger. She has been working in Jewish non-profits for about 10 years in the realms of marketing, communications, programming, and development. Starting in 2015, Chava worked as a consultant in branding and marketing for nonprofits across the US and Israel, like Moishe House, Hazon, and Romemu Yeshiva, and she has now been at Sefaria for two and a half years.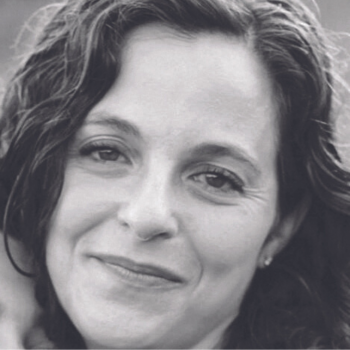 Liane Weber, Program Director, Discovery Club at JCC Greater Boston
Liane Weber is currently the director of the Discovery Club After School. She has experience with elementary-aged children in outside-of-school environments for many years and loves to create activities aimed at engaging students in enrichment, academic, physical and social-emotional development learning objectives. She loves designing programs that create a warm and nurturing community of students, parents and teachers. She has her M.Ed. from Lesley University in Education and lives in Arlington, MA with her family.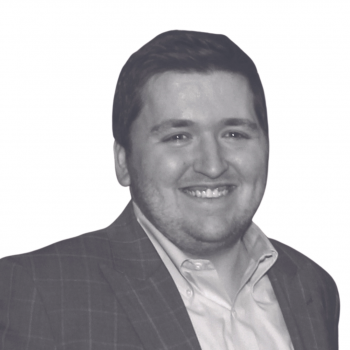 Jeffrey Younger, Director of Communications and Program Operations at Shalom Task Force
Jeffrey Younger is the Director of Communications and Program Operations for Shalom Task Force, an organization that provides vital resources to victims and survivors of domestic abuse through its anonymous confidential hotline, free legal services for victims, and education awareness workshops. In 2020, Jeffrey helped launch The Purple Fellowship, a new leadership program high school juniors and seniors. Jeffrey resides in New York, NY and enjoys exploring the city and binge watching Friends.
MEET OUR IMPLEMENTATION TEAM
Facilitators | Program Operations | Program Management
Cohort Facilitators
Leili Davari, Selah Program Director at Bend the Arc
Leili Herlinda Davari (she/her), a Mexican and Iranian heritage Jewish Woman of Color, joined Bend the Arc as the Bay Area Regional Organizer in March 2016. During that time, she supported leaders to organize on issues including CA Statewide immigration protections, the DREAM Act, Money Bail Reform, congressional electoral campaigning, and co-organized monthly Shabbats with and for Jewish People of Color. As of July 2019, Leili is the Selah Leadership Program Director which is currently aimed at developing Jewish Leaders of Color. Through Selah, Leili looks forward to utilizing her passion and experience to help strengthen, support, and sustain the leadership of Jewish People of Color.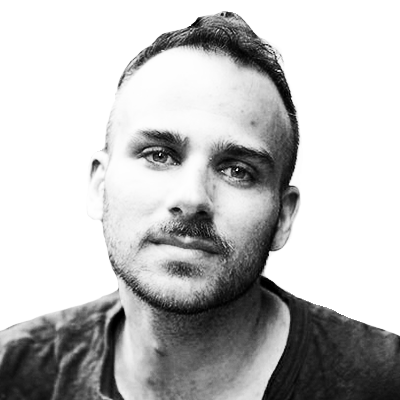 Jacob Watson, Associate Director, Change Initiatives at UpStart
Jacob Watson (he/him) is a socially-engaged artist, researcher, and educator currently working as a consultant and coach across the cultural, educational, non-profit, and Jewish sectors. Leveraging his background in theatre, Jacob explores how creative tools can help people find connection, solve problems, and build more equitable and just communities. He loves dabbling in different art forms, trees, yoga, dogs, and pizza.
Critical Colleague Facilitators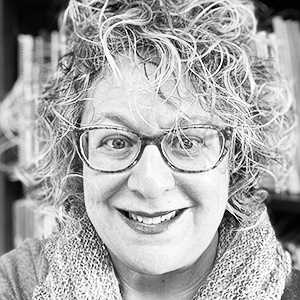 Anne Berman-Waldorf, Director of Lifelong Education at Congregation Beth Chaim
A teacher, learner and creator, Anne delights in being part of those "aha" conversations where people find their Jewish voice in our ancient texts, using our traditions as a way to both connect to the past and to shape the future. Anne grew up in the Reform movement (Camp Eisner, Kutz, Harlam and 6Points Creative Art Academy!), is a Past President of the ARJE and currently serves as the Director of Lifelong Education at Congregation Beth Chaim. She is an avid knitter and can always be found with needles and yarn.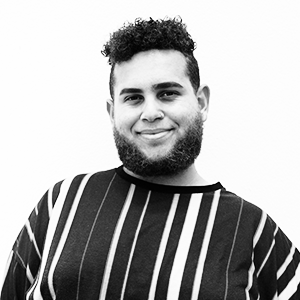 Jordan Daniels, Communications and Creative Specialist at Leichtag Foundation
Jordan (he/him) is a Fat Queer Afro-Jew writer and photographer focusing on Queer experiences, anti-racism, belonging, and Fat activism. Jordan believes in collective liberation and is striving to find pathways to it that explore joy. As an Upstart Change Accelerator alum, he seeks to support those with intersectional identities in gaining tools to unlock their own freedom personally and professionally.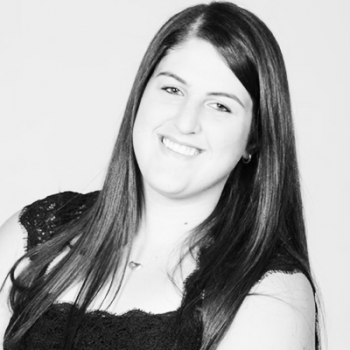 Alyssa Gorenberg, Director of Moishe House Without Walls at Moishe House
Alyssa Gorenberg (she/her) spends her days at Moishe House, a non profit helping Jewish young adults navigate their Jewish journeys, as the Director of MHWOW, leading the global team of five staff and more than 300 MHWOW Hosts. She holds a degree in mathematical sciences from the University of Michigan – Ann Arbor and is an alum of UpStart's Chicago Local Change Accelerator. She loves iced coffee anytime of year, Michigan football, and spotting corgis on her daily walks in Chicago.
Program Operations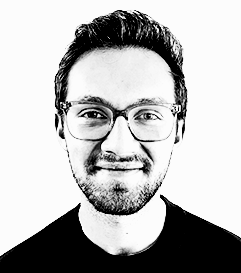 Noam Lindenbaum, Program Operations Associate, Intrapreneurs and Institutions at UpStart
Noam Lindenbaum (he/him) has a passion for all things Jewish and communal. With an extensive background in formal and informal education, and a human-centered approach to analytics and logistics, Noam explores different manners of supporting and amplifying the work of innovators. When not tinkering with new recipes in his NYC kitchen, he loves curating playlists and playing Mah Jongg.
Program Management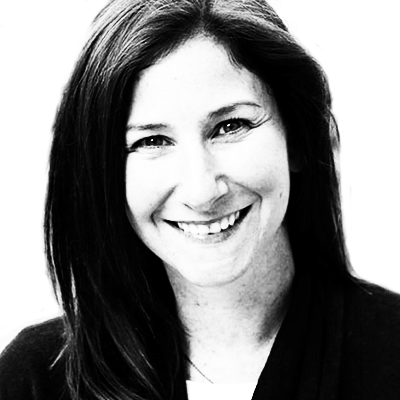 Aleeza Lubin, Senior Director, Intrapreneurs and Institutions at UpStart
Aleeza (she/her) has been an educator, programmer, consultant, and strategist, identifying opportunities for growth and supporting the leadership development of thousands along the way. She credits her experience teaching high school and many years at Camp Ramah for igniting her passion for leadership development within the Jewish community. Aleeza loves bringing people together and pre-pandemic could be found gathering her Fantasy Football league for a Sunday afternoon of wings and games, where she always showed up with a home-baked dessert.
Interested in past cohorts? Meet the bold change leaders selected to participate in the Change Accelerator in 2021.
Our purpose is to enable entrepreneurs to bring bold Jewish ideas to light. We help them reach Up to people in new ways that are meaningful, more inclusive, and create a brighter future for our Jewish community and the world we share.
Recent Posts
Share This Story, Choose Your Platform!