UpStart is proud to announce the 52 professionals accepted into the four national cohorts of its Change Accelerator program.
UpStart's Change Accelerator equips intrapreneurs – the bold leaders making meaningful change within our community's Jewish institutions – to employ an entrepreneur's mindset, change course quickly, and develop creative solutions to meet the current moment. Over the next 6 months, these leaders will learn the skills and tools they need to meet their communities' rapidly evolving needs, and gain a community of practice with which to brainstorm, take their initiatives to the next level, and create the Jewish community of the future. The cohorts will also join UpStart's growing network of social entrepreneurs, intrapreneurs, and funders.
This year, UpStart leveraged the application data to design cohorts focused on emerging challenges and trends in Jewish life:
The Reimagining Institutions cohort will focus on redefining the purpose of Jewish institutions in a post-COVID world and weaving innovation into the framework of institutional operations.
The Thriving Connections cohort will focus on exploring new ways to meet constituents' needs, deepen relationships across their communities, and create more inclusive institutions.
The Power in Partners cohort will focus on fostering meaningful partnerships among stakeholders and creating a coalition of leaders who share a commitment to community success.
MEET OUR COHORTS
Reimagining Institutions  |  Thriving Connections  |  Power in Partners
Reimagining Institutions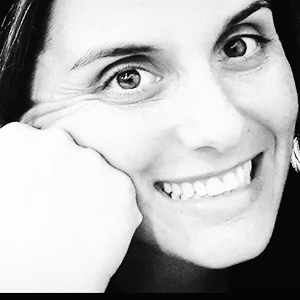 Hadas Rave, Contra Costa Day School
Born to Israeli parents in Dayton, Ohio with my three sisters and brother. Went to Montessori school until moving to Springfield, Missouri at age 10. Graduated from Warren Wilson College in Asheville, North Carolina with a BA in Elementary Education. Made Aliyah to Haifa, Israel in 1998 and lived in Israel until 2008, working at an alternative school on a kibbutz in the Carmel Mountains where I also married my Israeli husband and had two of my three children. Moved to the Bay Area in 2008 to be close to my family and had our third child a year after we arrived. I started working at the Contra Costa Jewish day school as a Hebrew and Jewish Studies teacher. Got my EMA in Jewish Education from Hebrew Union college in 2015 and became the director of Jewish Life at my school. Gardener, Yoga enthusiast and avid studier of Mussar.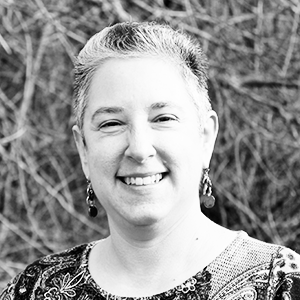 Aimee Close, United Synagogue of Conservative Judaism
Aimee is a full-time synagogue consultant at USCJ, working with congregations across North America in the areas of strategic planning and leadership development, and serves as USCJ's liaison to small congregations. She has been with USCJ since 2011. Over the course of her career, Aimee has served in various roles in the Jewish community, including as a synagogue executive director, a Jewish educator, and a JCC membership director. Aimee is a certified design thinking practitioner, and has published several articles on how she applies design thinking to her work. She recently worked with her colleague, Bob Leventhal, on a book about synagogue visioning and planning, titled Stepping Forward Together, which was just published in December. Aimee works from her home in Sharon, MA.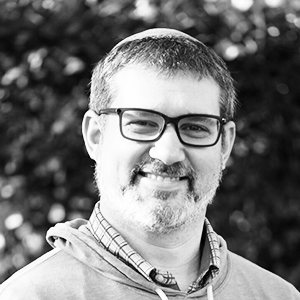 Rabbi Ari Perten, Y of Washington Heights and Inwood
Rabbi Ari Perten is the founding director of the Norman E. Alexander Center for Jewish Life at the YM&YWHA of Washington Heights and Inwood. Ari has spent his career working in the Jewish communal world, serving as the spiritual leader at Congregation Eitz Chaim in Monroe, New York, as the assistant director at Camp Ramah in the Berkshires and as the Campus Rabbi and Executive Director at the Muhlenberg College Hillel in Allentown, Pennsylvania. Ari earned rabbinic ordination and an MA in Jewish Education from the Jewish Theological Seminary and holds BAs from both Columbia University and JTS. He resides in Teaneck, New Jersey with his wife and three children.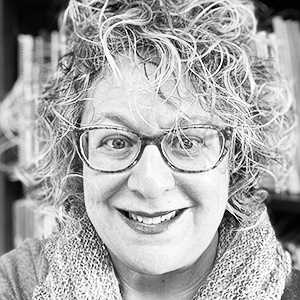 Anne Berman-Waldorf, Congregation Beth Chaim
Anne Berman-Waldorf, RJE, serves as the Director of Lifelong Education at Congregation Beth Chaim (Princeton Junction, NJ) where she works to make Jewish education meaningful and relevant. Anne is passionate about using Reform Jewish values to transform lives and make the world a better place. In her role at the congregation, she oversees all education – including a Pre-School, a supplemental Religious School, youth groups, adult education and family programming. She has a Master's Degree in Religious Education from Hebrew Union College-Jewish Institute of Religion and an undergraduate degree in Religious Thought from the University of Pennsylvania. She is the Past President of the Association of Reform Jewish Educators. Anne, an avid reader and knitter, is married to Joshua Waldorf; they are the parents of two children, Sam and Lily.
Lora Zygman, Congregation Or Shalom
Born in Israel, raised in Chicago. I speak Hebrew and Spanish (fairly well) and understand a number of other languages. I love to learn new things. I have been fortunate to have a few stellar mentors in my life for whom I am forever grateful.
I serve as the Executive Director of Congregation Or Shalom, and prior to this position I worked for Hebrew Union College for 8+ years. I have been studying Torah with the same teacher and group of amazing women for 14 or so years.
I work with rescue organizations and find myself with 4 rescue dogs that I adore and who bring me great joy. I have 3 grown children who are spectacular humans, a 30 year old daughter who is a social worker, a 26 year old son who is in marketing and a 19 year old daughter who attend Boston University.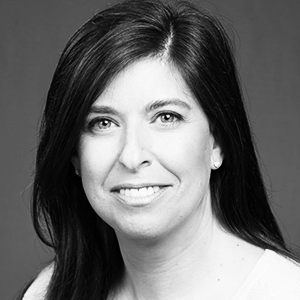 Julie Lieber, Jewish Colorado
Dr. Julie Lieber is a Jewish educator with many years of experience in both academic and community-based settings. After receiving her PhD, Julie moved to Colorado, where she was a professor of Jewish Studies. Following many fulfilling years in academia, Julie's professional focus for the past ten years has been Jewish Engagement and Education. She currently serves as the Chief Jewish Life and Engagement Officer at JEWISHcolorado, overseeing a staff implementing an array of programs ranging from PJ library to Israel Engagement. Prior to this role, Julie served as the director of the Pardes-Kevah Teaching Fellowship as well as the Director of Education at Kevah. Julie has taught for the Wexner Heritage Program, the Melton program, the Colorado Agency for Jewish Education and is a frequent guest lecturer throughout the Denver Jewish community and beyond.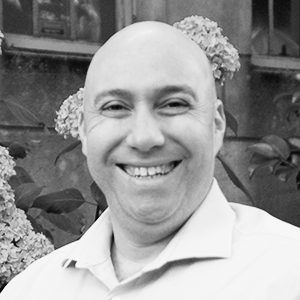 Josh Kashinsky, Congregation Beth Israel
Josh serves as the Executive Director of Congregation Beth Israel in Portland, OR. He has previously worked in the Jewish world at both JCCs and Hillels. He has also worked professionally as a theater director and producer. A graduate of UCSB and Sarah Lawrence College, Josh grew up in the Silicon Valley and is enjoying being back on the west coast after a decade living in the northeast. Josh is passionate about creating transformative shared experiences that have the power to make the world better. His favorite role is that of husband and father.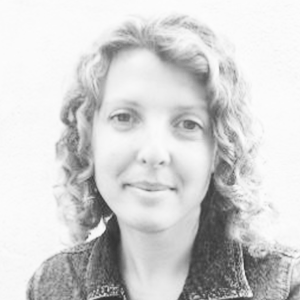 Luba Palant, Oshman Family Jewish Community Center
Luba Palant currently works at the OFJCC as Community Engagement and Center for Social Impact Director. She was born and raised in St. Petersburg, Russia and moved to California 20 years ago. Luba is passionate about volunteerism and community activism. She has led OFJCC Tikkun Olam efforts for over ten years, paying special attention to supporting local nonprofits and increasing community involvement. Luba oversees OFJCC's mission-driven work in community building through piloting and developing innovative programs for different demographics from families with young children to adults to seniors. She has expertise in fundraising and large-scale event production. Her previous experience includes business management at the Women's Health Center, the Software Consulting agency and the Property Management company. Luba lives in Los Altos, CA with her husband and three children.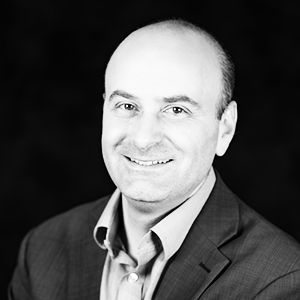 Rabbi Danny Burkeman, Temple Shir Tikvah
Rabbi Danny is the Senior Rabbi at Temple Shir Tikva in Wayland, MA. where he works to make Judaism relevant and meaningful for the modern world. He is passionate about synagogues and the possibility to reinvigorate and reimagine what they can be now and could be in the future. Prior to that he served as the Associate Rabbi at The Community Synagogue in Port Washington and the West London Synagogue. For over seven years he hosted the podcast "Two Minutes of Torah", which was ranked in the Top Seven Jewish Podcasts and he is a regular contributor to ejewishphilanthropy and to local Metrowest newspapers. He was a member of the inaugural cohort of the UJA Federation of New York's Rabbinic Fellowship for Visionary Leaders and previously a Rabbis Without Borders Fellow. He was ordained by HUC-JIR and holds an MA in Jewish-Christian Relations and a BA from Cambridge University.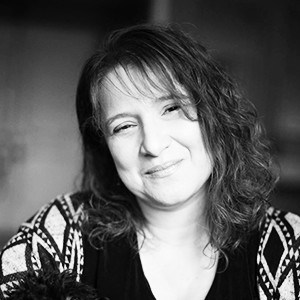 Liessa Alperin, B'nai Amoona
Liessa Demba Alperin is the Director of Innovative Learning, Engagement and Youth at Congregation B'nai Amoona.(Say that 3 times fast!) With 28 years in the Jewish community, her work has allowed her the opportunity to do what she loves and love what she does. She is excited to be a part of the Change Accelerator program and looks forward to learning from others and sharing insight, ideas, and inspiration! She is committed to being an agent of change; creating innovative and inclusive environments throughout not only her Synagogue; rather the greater community as well. Liessa leads with her heart and is forever looking for ways to make others feel safe, supported, and welcomed. .She lives within 3 miles of 4 generations of her family. Something that was slipped into the ketubah without notice by her husband, Mark. Their children Ellye and Micah are her favorite people in the world!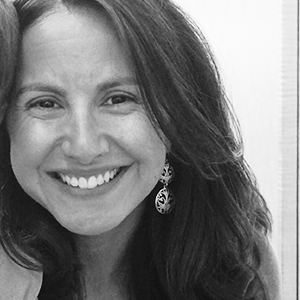 Sara Guttman, Boulder JCC
Sara Guttman is the Event and Rental Director at the Boulder JCC. She is a native of sunny Florida and saw snow for the first time at age 20! Sara spent 10 summers at URJ Camp Coleman in Cleveland, Georgia. She has a degree in English Language and Literature from the University of Virginia and has also lived in New York City and Seattle (yes, the coffee is that good). Sara has an extensive background in customer service, project management, operations, and Jewish communal work. She enjoys supporting people and organizations in having successful events and connecting them to the JCC community. She loves living in Colorado, is a host of a weekly national radio show, and in her free time enjoys playing outside, yoga, chocolate, and spending time with friends and family, especially her son, who saw snow for the first time at three months old.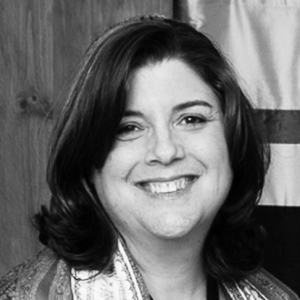 Rabbi Marcia Plumb, Mishkan Tefila
Rabbi Marcia Plumb is Senior Rabbi of Congregation Mishkan Tefila, Brookline MA. She is a longtime student and teacher of Mussar and is currently writing a Mussar book. She lived in London England for many years, and served as a congregational and day school rabbi, and founded and directed the Spiritual Formation program at Leo Baeck College. She is a trained Jewish Spiritual Director. She was ordained at Hebrew Union College-Jewish Institute of Religion, and also studied at St. John's Seminary in California. She studied for her Masters in Feminist Spirituality with the Immaculate Heart Center in Los Angeles. Her focus is on Mussar, prayer and spirituality. She lives in Needham, MA with her husband and two children.

Thriving Connections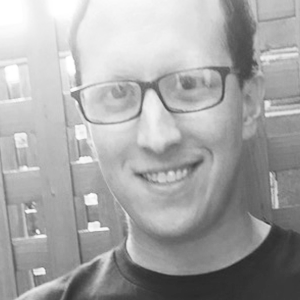 Jonathan Elbaz, Jewish Council on Urban Affairs
Jonathan Elbaz is the Communications & Engagement Manager for the Jewish Council on Urban Affairs, a Chicago-based nonprofit that mobilizes the Jewish community to advance racial and economic justice in the city. Jonathan joined JCUA in 2019 after beginning his career in journalism and education. He's worked as a newspaper reporter for the Montgomery Sentinel in Maryland and was a web producer for POLITICO during the 2016 election. Jonathan grew up in Bethesda, Md. and holds a bachelor's in Journalism from the University of Maryland and a master's in Civic Media from Emerson College. Outside of work, he loves spending time with his cat Sky, doing crossword puzzles, and reading about politics, technology and spirituality.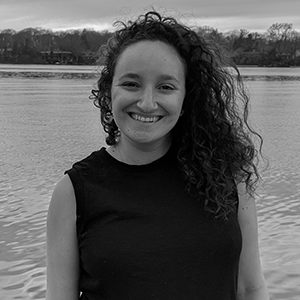 Ariel Goodman, National Ramah Commission
Ariel Goodman is the Program Director at the National Ramah Commission, where she focuses on year-round alumni engagement, staff training, antiracism education, and professional networking opportunities for Ramah alumni. Passionate about mission-based work and social justice, Ariel began her career as a fellow in the AVODAH Jewish Service Corps in Washington, DC, living in an intentional Jewish community and working for Pathways to Housing DC, a nonprofit focused on housing and mental health services for the homeless population. Ariel holds a Bachelor's degree in English literature and creative writing from Washington University in St. Louis. She currently lives in Chicago with her husband, and spends much of her time reading, baking, completing HIIT workouts in her living room, attempting to memorize Hamilton lyrics, and dreaming up travel plans for a post-COVID world.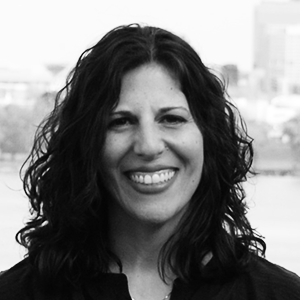 Melinda Mersack, jHUB
Rabbi Melinda Mersack is the Director of jHUB, an initiative of the Jewish Federation of Cleveland and Jewish Education Center of Cleveland that provides new ways for interfaith couples and families to explore Jewish culture and values. She is a graduate of the M2: The Institute for Experiential Jewish Education Senior Educators Cohort and Relational Learning Circle. Each year, she attends summer camp as visiting faculty and is an advocate for interreligious dialogue and social justice. Rabbi Melinda loves spending time outside with her kids and exploring cool areas in Greater Cleveland. She is a Rabbis Without Borders Fellow of CLAL and was a Brickner Fellow of the Religious Action Center of Reform Judaism. She earned a B.A. from Washington University in St. Louis, and a Master of Hebrew Letters and ordination from the Hebrew Union College – Jewish Institute of Religion.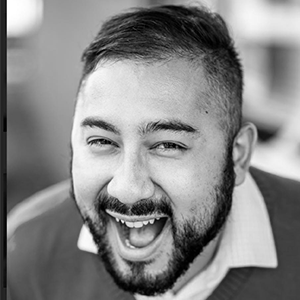 Eddie Chavez Calderon, Arizona Jews for Justice
Since he was a teenager, Eddie Chavez Calderon has been deeply involved in social justice work. From the trenches to the coasts and everywhere in between, Eddie fights for a progressive movement that works towards a more inclusive, diverse America. Despite having many obstacles in his way, nothing has deterred Eddie from continuing to fight for the Latino community as well as LGBTQ+ acceptance and inclusion, woman's rights, economic justice, workers' rights, citizenship and civic engagement, voter equality, and much more! He is excited to be a part of an interfaith coalition to continue to advocate for the dignity of every person no matter their creed or national origin.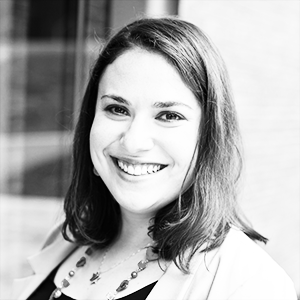 Rachel Eisen, Mayyim Hayyim
Rachel Eisen believes in meaningful and inclusive Jewish community, feminist reclamation of tradition, and empowering people to engage with Judaism in their own authentic way. Originally from New York and Maryland, she oversees fundraising and communications as Director of Development at Mayyim Hayyim Living Waters Community Mikveh and Education Center in Newton, MA. She holds dual master's degrees from Brandeis University's Hornstein Program in Jewish Professional Leadership and Near Eastern & Judaic Studies, and a BA from Vassar College. She has studied at the Pardes Institute of Jewish Studies in Jerusalem, Shalom Hartman Institute, and Hebrew College. Rachel co-founded Mentoring for Equity, a national initiative to connect women-identified Jewish communal professionals in mentoring relationships to help close the gender leadership gap and work toward gender equity in the Jewish non-profit sector. She sits on the New England Regional Council and the New Gen Leadership Committee at the New Israel Fund.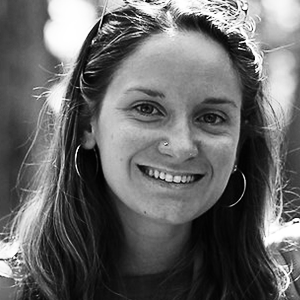 Lili Weiss-Voskidis, 14th Street Y
Lili Weiss-Voskidis is a born and bred Brooklynite who has the pleasure of working at the 14th Street Y in New York City as the Senior Director of the Youth Programs department. Lili began her tenure at 14Y in 2013 right after college as Program Coordinator for New Country Day Camp, where she had spent most summers of her life as an enthusiastic camper and dedicated staff member. As a member of the senior management team, Lili now works directly with the Executive Team to oversee and steer positive organizational culture at 14Y. Lili is deeply passionate about developing values-driven programs, and finds tremendous joy in leading and supporting teams of dynamic professionals. She is thrilled to join the Upstart Change Accelerator program in 2021.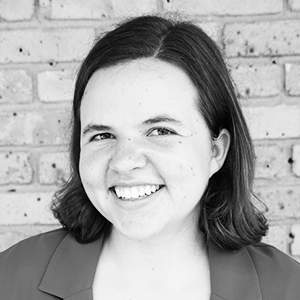 Nora Katz, Goldring/Woldenberg Institute of Southern Jewish Life
Nora Katz is a public historian and theatre maker currently serving as the Director of Heritage and Interpretation at the Goldring/Woldenberg Institute of Southern Jewish Life (ISJL) in Jackson, Mississippi. In her role, she interprets and shares the rich legacy of Jews in the American South through public programs, trips and tours, historic preservation, and more. Originally from rural Pennsylvania, Nora holds a Master's degree in Public History and Cultural Heritage from Trinity College Dublin and is passionate about the intersection between history and theatre. Nora's professional background is full of experiences telling engaging stories—from the visual history of Glasnevin Cemetery in Dublin, Ireland, to the development of the art glass industry in New Bedford, Massachusetts. Nora is also the author of the humor book Literary Starbucks. When she's not thinking about collective memory and historic preservation, Nora is running, hiking, baking sourdough, and playing tabletop role-playing games.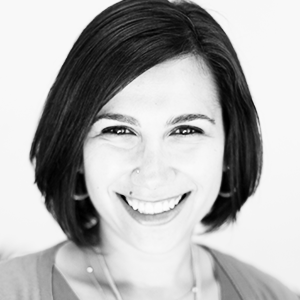 Margalit Rosenthal, Foundation for Jewish Camp
Margalit is the West Coast Regional Director for Foundation for Jewish Camp, working most closely with overnight and day camps in California. Prior to FJC, Margalit spent over six years at The Jewish Federation of Greater Los Angeles, most recently as the Senior Vice President of NuRoots, leading the Federation's young adult initiative and overseeing a team of professionals working exclusively on engagement programming. Margalit moved to Los Angeles after working in New York in a variety of small, innovation-focused Jewish non-profits and earning a Masters in Public Administration and an MA in Hebrew & Judaic Studies from NYU's Wagner/Skirball Dual Degree Program. Originally from San Diego, Margalit spent a gap-year in Israel before graduating Phi Beta Kappa from University of Maryland with a BA in English Language and Literature. Margalit loves to travel, collect semi-useful trivia, and spend time with her six nieces and nephews.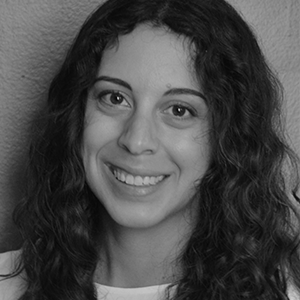 Carly Goodman, Federation CJA
Carly Goodman works as the Manager of Community Inclusion at Federation CJA in Montreal, Canada. In the role, she has supported inclusion innovation on the ground in the community and acts as a key connector and convener between organizations, families, and persons living with disabilities to ensure that all members are able to access and participate in Montreal Jewish life- in ways most meaningful to them. She is an Occupational Therapist by profession, and she has worked in diverse practice settings in Toronto, Montreal, Canada as well as in California, U.S.A. She believes that Inclusion is a journey, and one we are all on in partnership with others. She is currently an OT student mentor with the School of Physical and Occupational Therapy at McGill University. In her spare time, she spins, runs, recently got into gardening, and takes pleasure in all things food and wine- related.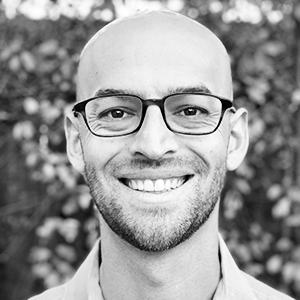 Phil Miller, Camp Tawonga
Phil is the Senior Director of Finance and Administration at Camp Tawonga, where he is responsible for the organization's financial health and processes, HR, and general operations. Prior to joining Tawonga, Phil served as the Director of Operations and Interim Co-Executive at Rising Sun Center for Opportunity. Phil is still connected with Rising Sun, as a member of the Board of Directors. He has over 15 years of experience in the non-profit and public education sectors. Phil holds a bachelor's degree from UC San Diego, a master's degree in education from UC Berkeley, and an MBA from Saint Mary's College of California. Outside of work, Phil enjoys spending time with his wife, Sonya, daughters Nayezca, Adayah, and Yaelah, and their dog Reggie. Phil lives in Berkeley, enjoys playing sports, loves the Oakland A's and is in dogged pursuit of the perfect burrito.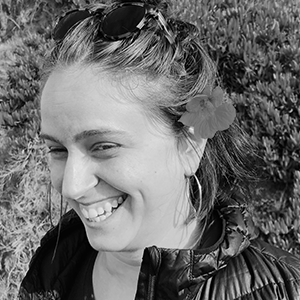 Cara Gold, Miles Nadal JCC
Cara Gold is the Manager of Downtown Jewish Life at the Miles Nadal JCC in Toronto. She runs the Downtown Jewish Community Council, bringing together a network of 45 downtown-based member organizations for collaboration; she oversees LGBTQ+ Jewish engagement and under-40 Jewish learning. Through her work, she supports the Toronto Jewish community in becoming more inclusive, representative and open. Cara sits on the board of Hashomer Hazair Canada, and is the board liaison for Heart to Heart Canada. Cara is a current participant in the inaugural Taproot Community Ritualist training. She holds an MBA in Nonprofit Management and MA in Jewish Professional Leadership from Brandeis University.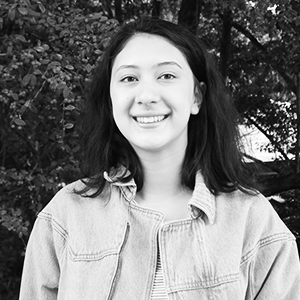 Gen Slosberg, Jewish Youth for Community Action
Gen Slosberg is a writer and nonprofit professional from Guangzhou, China. She is a Program Associate at Jewish Youth for Community Action (JYCA). Gen has a passion for advancing equity and building power for young Jews of Color, and in particular works with JYCA's affinity space for JOCSM youth. She has been involved with progressive politics for four years, from working on swing-district Congressional campaigns to organizing around racial equity while at UC Berkeley. She finds joy in being in liberatory BIPOC communities, and connecting with ancestral practices from her Chinese and Ashkenazi heritage. Outside of work, she enjoys cooking, going on walks to alleviate Zoom fatigue, leading LUNAR: The Jewish-Asian Film Project, and doing nerdy things with numbers relevant to social science research. Gen holds a B.A. in Political Science from UC Berkeley.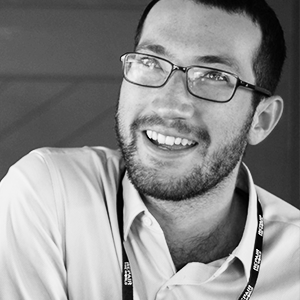 Sam Sittenfield, Repair the World
Sam Sittenfield is a Philadelphia-based educator and facilitator. At Repair the World, he serves as a Program Manager, working with partners in the Jewish Engagement and Jewish Social Justice field to grow the field of Jewish service. He plans, builds, and facilitates education and training in the topics of volunteer management, social justice, and Jewish experiential education.
Sam is a proud alumnus of Repair the World's Fellowship, Avodah's Justice Fellowship, as well as a certified Brooklyn Urban Gardener. Outside of work, you can find him fermenting vegetables at home, volunteering at local gardens and parks, and as an active Jewish communal volunteer at Lab/Shul and Beloved Brooklyn.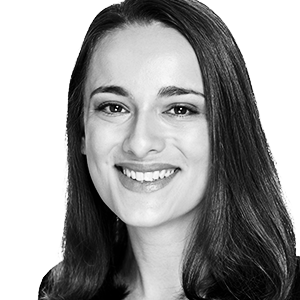 Rachel Glazer, Goldring/Woldenberg Institute of Southern Jewish Life
Rachel Glazer is the Community Engagement Program Manager at the Goldring/Woldenberg Institute of Southern Jewish Life in Jackson, MS. Her focus as a nonprofit educator is working with communities across the South to engage in meaningful social justice learning. Through the ISJL's secular programs, she guides public school students in becoming confident readers, compassionate listeners, and leaders in the classroom. Outside of work, Rachel is a volunteer board member of Big House Books, a Sunday School teacher at Beth Israel Congregation, a Zumba instructor, and a painter.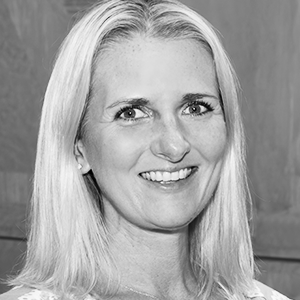 Allison Snyder, Weinstein JCC
Allison Snyder is the Chief Program Officer at the Weinstein JCC in Richmond, VA. She was recently promoted to this new role and oversees programming departments for the agency. Before joining the WJCC twelve years ago, Allison was a stay-at-home mom who taught group exercise to mom's part time. She worked her way up from a Personal Trainer to becoming the Director of Fitness and Recreation. Allison excels in internal and external customer service and reinforces the importance of these pieces by teaching them to others. She takes pride in training staff and teaching them ways to improve member service and management skills. She continues to train members through small group training and believes that helping people feel better and reach their goals is the greatest gift she can give. Seeing continued growth in both staff and members is the reason she is excited to come to work every day.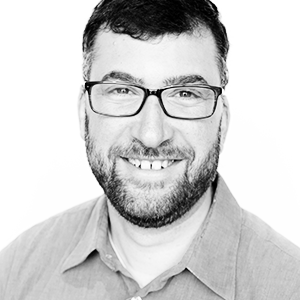 Josh Neirman, Moishe House
Josh currently is the Immersive Experiences Mentor at Moishe House. He grew up in the rolling hills of Vermont and holds a degree in Environmental Studies from the University of Vermont and a MA in Experiential Education and Jewish Cultural Arts from The George Washington University. Prior to coming to Moishe House Josh worked in affordable housing for adults in mental health recovery and also spent time working for The Arava Institute for Environmental Studies, Sixth & I Historic Synagogue and Avodah. When Josh isn't working he can be found on the softball field, following the Baltimore Orioles and Vermont college basketball or taking to the streets on a variety of social justice causes. Josh also has a passion for community building and baking. He can be found in the kitchen baking bagels, challah, cookies, hamentaschen and other tasty treats for his friends and family.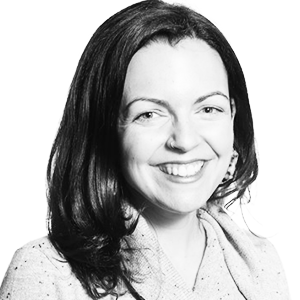 Lauren Schuchart, Berkeley Hillel
Lauren Schuchart is in her sixth year as the associate director at Berkeley Hillel. An east coast native, Lauren's professional journey began at Penn State Hillel, her undergraduate alma mater, where she discovered her passion of working with college students, and supporting them in exploring life's big questions and in building their own connections to Judaism and Jewish life. Lauren spent two years studying at the Pardes Institute of Jewish Studies in Jerusalem, and then completed a Master's degree in Experiential Jewish Education from the Jewish Theological Seminary as a Wexner Graduate Fellow. Throughout this time, she spent four impactful summers working at the Brandeis Collegiate Institute. In her free time, Lauren loves being in the great outdoors, dabbling in art projects, and cooking up big meals. She lives in Berkeley, CA, with her husband, Ben.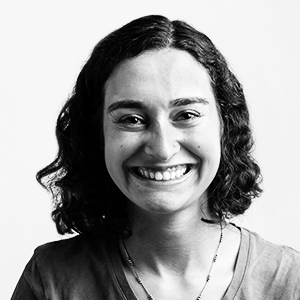 Annie Fortnow, JumpSpark
Annie Fortnow is the Engagement Manager at JumpSpark, the Jewish teen initiative at the Jewish Federation of Greater Atlanta. Before JumpSpark, Annie served as a Springboard Fellow for Hillel at UMass Amherst, working on Jewish college student engagement around social justice topics. Annie holds a BA from Brandeis University, where she studied Environmental Health. While at Brandeis, Annie worked as a camp counselor for teens at her childhood summer camp URJ OSRUI. Annie is passionate about Jewish engagement in the teen space to ensure all Jewish teens have access to and feel included in the amazing Jewish opportunities that exist in our community. In her role with JumpSpark, Annie focuses on relationship building with teens, parents, and professionals, and she incubates and funds innovative programming to enhance Jewish teen education and engagement locally. In her free time, Annie engages in political activism, performs improv comedy, and loves hiking.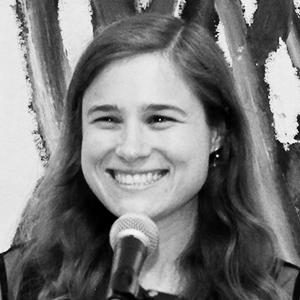 Allegra Heath-Stout, JOIN for Justice
As Fellowship Director and Trainer at JOIN for Justice, the Jewish Organizing Institute and Network, Allegra Heath-Stout (she/her) trains and coaches Jewish young adults in community organizing. Allegra has guided four cohorts through the Jewish Organizing Fellowship, a year-long organizing training program, and spearheaded the creation of the Empower Fellowship and the Access to Power Fellowship, both dedicated to developing the leadership of Jewish young adults with disabilities. Allegra brings a passion for disability justice and access to her work in the Jewish community and beyond.
Prior to coming to JOIN in 2016, Allegra organized low-income people with disabilities at Boston Center for Independent Living, fighting for equitable housing, healthcare, and transportation. She lives in Cambridge, MA, with her partner. She has a B.A. in Psychology and Feminist, Gender, and Sexuality Studies from Wesleyan University, and serves on the board of Disability Policy Consortium.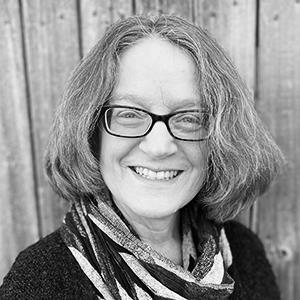 Shari Blake Schnee, Boulder JCC
I grew up in New Jersey and attended the JCC preschool and camp! I earned a bachelor's degree in Television, Radio & Film at Syracuse University. After living in Boston, I moved to Colorado and earned an MBA at the University of Colorado Boulder.
During my career, I've worked in both the profit and non-profit sectors. For the past 16 years, I've been working at the Boulder JCC where I worked with youth & families and helped to start the elementary school-aged camp program. Two years ago, I started in a new role at the JCC as the Community & Family Engagement Director. I love this role, as one of my passions is building community!
I live in Louisville, CO with my husband and two college-aged children (when they are home from college!). I enjoy traveling, camping, reading, running, baking, and spending quality time with family and friends.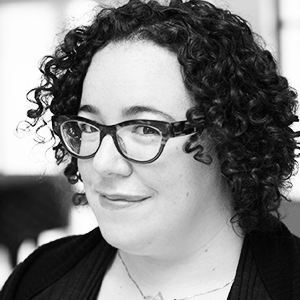 Tema Smith, 18 Doors
Tema Smith is a diversity advocate, writer and Jewish community builder. She is currently the Director of Professional Development at 18Doors (formerly InterfaithFamily) an organization that empowers people in interfaith relationships to engage in Jewish life and make Jewish choices, and encourages Jewish communities to welcome them. This comes after seven years as a synagogue professional, most recently as the Director of Community Engagement at Holy Blossom Temple, Toronto's oldest synagogue.
Tema is also a contributing columnist at The Forward whose writing has been published in MyJewishLearning, the Globe and Mail, and the Canadian Jewish News. Tema is dedicated to building a meaningful and inclusive Jewish community through research, training, writing and relational engagement work.
Tema lives in her hometown of Toronto with her sidekick, an eleven-year-old extraordinarily stubborn shih tzu named Tashi and his tiny buddy Padma, her pour over coffee gear, and way too many books.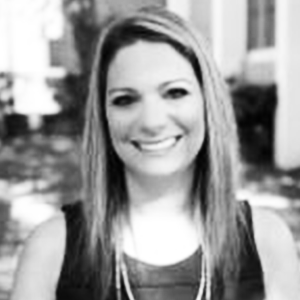 Hilary Kamin, Jewish Federation of Greater Houston
Hilary Kamin is the Community Engagement Director at the Jewish Federation of Greater Houston. After graduating with a degree in Education and specialization in Spanish, Hilary, a native Houstonian, moved home to give back to the community that gave her so much. Before joining the Federation team, Hilary was the Director of Education at Houston Congregation for Reform Judaism and previously taught at the Shlenker School. Hilary is an advisor to the Machar group of the Houston chapter of Hadassah, a volunteer with NCJW, member of the JCC's Jewish Book and Arts Festival committee, and a proud alum and faculty member at the URJ Greene Family Camp. Hilary hopes to incorporate the meaningful and transformative Jewish experiences from camp into all forms of Jewish engagement. In addition to cheering on her husband and two boys, she also loves cheering for the Texas Longhorns and baking challah in creative ways.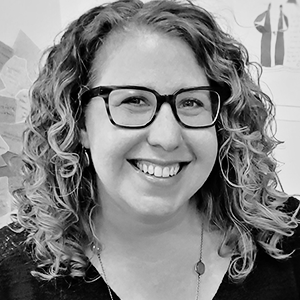 Sarra Alpert, AVODAH
Sarra Alpert is the Director of the Avodah Jewish Justice Institute. She aims to help build activist communities (especially in Jewish communal spaces) that support and challenge each other in anti-oppressive, transformative social justice movement-building. She has been an Avodah Service Corps Member, a board member at Jews for Racial and Economic Justice, a Schusterman Fellow, a Language Lecturer at NYU, a faculty member for the Foundation for Jewish Camp's Cornerstone Seminar, a Hebrew school teacher, a graduate student at NYU and an undergraduate at UCSD. In addition to those experiences, she's been shaped by being a part of many wonderful, warm groups and communal institutions, from family and friends to food coops and choirs and youth group and camp. In non-pandemic times, she can often be found cooking with and for friends, reading or listening to podcasts on the subway, and enjoying NYC's parks, events and various surprises.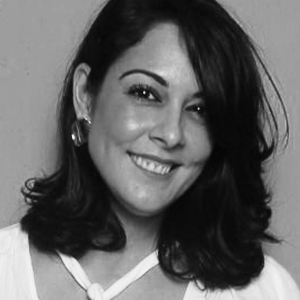 Leili Davari, Bend The Arc
Leili Herlinda Davari, a Mexican and Iranian heritage Jewish woman of color, joined Bend the Arc as the Bay Area Regional Organizer in March 2016. During that time, she organized leaders on issues including CA Statewide immigration protections, the DREAM Act, Money Bail Reform, and congressional electoral campaigning, as well as co-organized monthly Shabbats with and for Jewish People of Color. As of July 2019, Leili is the Selah Leadership Program Manager which is a program aimed at developing Jewish Leaders of Color. Through Selah, Leili looks forward to utilizing her passion and experience to help strengthen, support, and sustain the leadership of Jewish People of Color.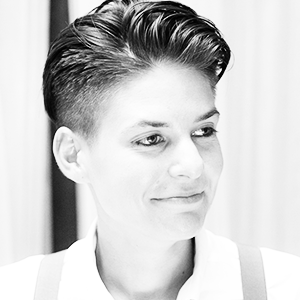 Nate Shalev, A Wider Bridge
Nate Shalev is the Senior Director of Programs and Strategy at A Wider Bridge. They have been excited to work with the A Wider Bridge team to build more inclusive and equitable communities in North America and Israel. They have been working in LGBTQ advocacy for close to a decade as one of the organizers for the NYC Dyke March and have been involved in hosting events, facilitating workshops, and driving initiatives for LGBTQ women, trans, & non-binary communities at organizations like Lesbians Who Tech, Girls Who Code, and others. Outside of working hours, Nate can be found on the side of a roller derby rink or hanging with their adorable beagle mix, Joan Jett. They hold an M.A. from NYU in Sociology of Education and a B.A. from Barnard College of Columbia University in English, Creative Writing, and Human Rights.

Power in Partners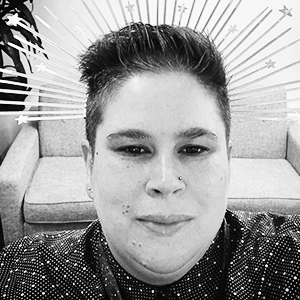 Sarah Strnad, Slingshot
Sarah Strnad is the Director of Community Development at Slingshot. Her career spans both the corporate and non-profit sectors. She began her career as a Hillel JCSC Fellow, and previously served as Director of Operations and Community Engagement at Lab/Shul, Director of Operations at Kolot Chayeinu, and Assistant Director of Partners for Progressive Israel (formerly Meretz USA). Sarah also worked at AXA Equitable for four years, was a community organizer on JFREJ's Shalom Bayit campaign for domestic workers, and did a graduate internship with Rabbis for Human Rights in Jerusalem. Sarah recently became a 21/64 Certified Advisor. She has a B.A. in Jewish Studies, Hebrew, and Political Science from Indiana University in Bloomington, and a M.A. in International Human Rights from the Korbel School of International Studies at the University of Denver. Sarah lives in Brooklyn with her wife Rachel and their Mini Goldendoodle Charley.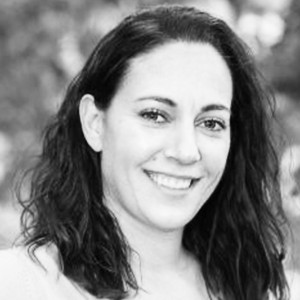 Jaimie Vela Davis, Jewish Family Services of Colorado
As the current Family Services Program Manager at JFS of Colorado I am a proactive, performance-driven human services professional with progressive expertise in leadership for the social service sector. I am dedicated and results driven with a keen understanding of business priorities, a genuine team player committed to successful project implementation within budget, and consistently meets tight deadlines. I am a cross-functional communicator, easily interfaces with management, supervisors, staff, clients and community partners. I have creative problem solving and effective time management skills, maintain continuous alignment of program scope with strategic business objectives and analysis, making recommendations to modify and improve programs when necessary.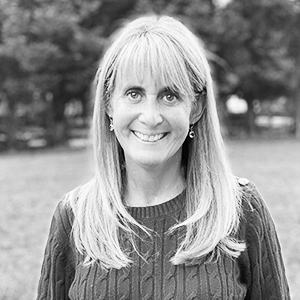 Tracy Newman, PJ Library
Tracy Kimball Newman is the Director of Community Engagement for PJ Library. Tracy works primarily with the PJ Library Alliance Engagement Grants and the engagement team to provide coaching support on family engagement. Previously, Tracy worked at JCCs and Jewish overnight camps across the country, specializing in informal Jewish education and teen engagement. Tracy received her Master's from the Hornstein Program at Brandeis University in Jewish Communal Service and a Bachelor's in Leisure Education from Boston University. Tracy, her husband Rick, and two children live in Olney, MD.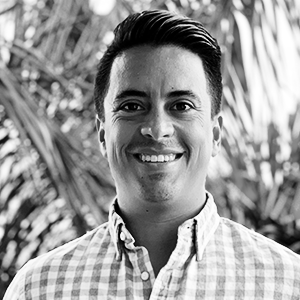 Steven Senft, Fuente Latina
Born in Bogota, Colombia, Steven has traveled around the world for his career and studies. Most recently, he was the Southeast Development Director for the Israeli American Council (IAC).
Steven lived in Israel for almost 6 years, traveling throughout the country. He finished his studies at the Interdisciplinary Center in Herzliya and has been involved with many Jewish and Israeli organizations around the world.
Steven brings a wealth of experience in development and community building.
Before joining Fuente Latina, he worked at Judaism Your Way in Colorado as their first Director of Development where he helped to establish a $3 million-dollar endowment fund and expand their fundraising efforts to include legacy giving.
He lives in Boca Raton with his wife Daniela Loebl.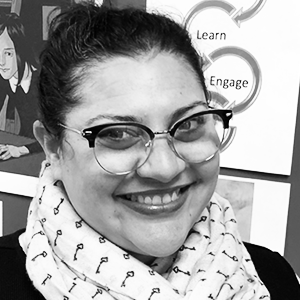 KB Goodkin, Jewish Federation of Northeastern New York
KB Goodkin is the Director of Community Engagement and Advancement at the Jewish Federation of Northeastern New York. She oversees the Engagement department, the Community Engagement Package/Plan, Women's Table Engagement Initiative, and previously the NextDor Young Leadership program. KB holds BSW from Eastern Michigan University, Coaching training from FastTrack Coaching Academy, and Doula training from DONA International. Prior to her move to Northeastern NY, KB was the Hillel Director and Adult Education Coordinator in Richmond VA and Jewish Family Educator in Detroit. KB is the very grateful mother of three rambunctious kiddos and proud wife of the most patient man in the world.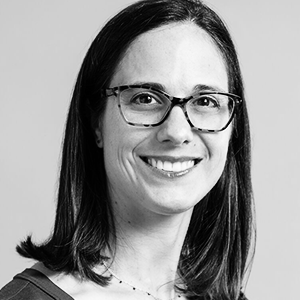 Lindsay Morris, National Council of Jewish Women
Lindsay is the Director of Engagement and Leadership at National Council of Jewish Women. She engages and mobilizes NCJW's field, cultivates leaders, and serves as a key resource to NCJW's network of 60 sections who create change through service, education, and advocacy. Prior to this role, she worked in the NCJW Government Relations and Advocacy Department overseeing grassroots action on voter engagement, the federal courts, and reproductive freedom. Lindsay grew up outside of Syracuse, NY and received her BA in Chemistry and Spanish from Bucknell University. When she is not at work, you can find her at the farmers' market, renovating her 100+year-old house in Washington, DC with her partner, or bicycling around the city.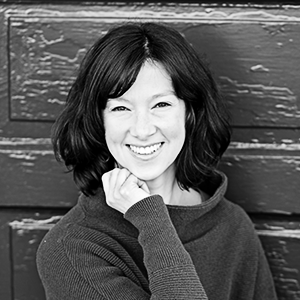 Kim Newstadt, Jewish Foundation of Cincinnati
Kim Newstadt is inspired to transform everyday experiences into something sacred, from connecting with others to lift up their stories to creating art in community. Kim is the Director of Research + Learning at the Jewish Foundation of Cincinnati, where she leads research initiatives, assesses community needs, builds opportunities for communal learning, and applies knowledge of Jewish communal trends to Foundation strategy. Her career in philanthropy has included working at the Jewish Community Foundation of Los Angeles, Santa Monica Museum of Art and University of Southern California. She is a lifelong dancer and has broad experience in the arts, having worked as a dance educator, museum professional and art gallery director. Kim is on the board of ish, which brings artists and communities together to explore Jewish and Israeli cultural heritage through the arts. She lives in Cincinnati with her husband and two daughters.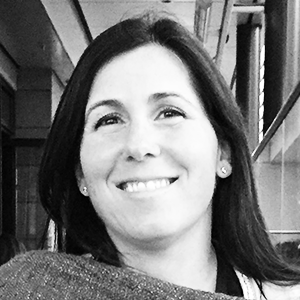 Rabbi Dena Klein, The Jewish Education Project
Rabbi Dena Klein is the Managing Director of New Models at The Jewish Education Project, assisting educators in creating ground-breaking approaches to offer relevant, meaningful Jewish learning. Rabbi Klein is a sought-after change consultant for congregations and other institutions interested in thinking differently about Jewish life. She has served as a presenter in a variety of settings and has advised congregations in leadership and curriculum development. Rabbi Klein has served as a rabbi of Chavurat Tikvah, Stephen Wise Free Synagogue in New York City, and Temple Sinai of Roslyn. Rabbi Klein received her Rabbinic Ordination and Masters of Hebrew Letters from Hebrew Union College-Jewish Institute of Religion in New York City, where she has also served as an adjunct faculty member. She holds a Bachelor of Arts degree from the University of Pennsylvania.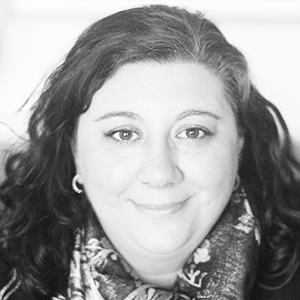 Melissa Rosen, Jewish Women's Foundation of NY
Melissa Rosen, Director of Strategic Engagement & Operations, oversees JWFNY's development and operations activities. Melissa comes to the Foundation with a strong background in Jewish communal life, most recently as the Senior Manager for Matching Grants & Special Initiatives at the Jewish Funders Network (JFN), where she oversaw the organization's matching grant programs, stewarded members, and helped to plan and execute the JFN Annual Conference. From 2005-2015, Melissa worked in UJA-Federation of New York's Network Department. Originally from New York's Hudson Valley, Melissa received a B.A. in Psychology and Music from Rutgers University and an M.P.A from the Baruch College School of Public Affairs. While at Baruch, she completed a marketing and fundraising consultancy project for The Cahn Fellows Program for Distinguished Principals at Teachers College, Columbia University as well as a thesis project about change management in nonprofit organizations.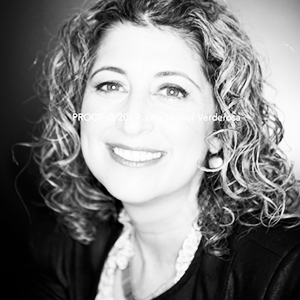 Sheryl Parker, Marlene Meyerson JCC Manhattan
Sheryl Parker has dedicated her career to helping New Yorkers give back to their communities — and currently serves as the Director of the Joseph Stern Center for Social Responsibility at Marlene Meyerson JCC Manhattan. After receiving a BA in Biology from Middlebury College and a MPH in Epidemiology from UNC-Chapel Hill, Sheryl relocated to NYC where she found a professional home at New York Cares. Over the next 7 years, she worked her way up from a temporary position on their events team to serve as the Senior Director of Programs – leading a multiyear program expansion plan and overseeing the organization's response to 9/11. More recently, Sheryl served as the Director of Strategic Volunteer Engagement at UJA Federation of New York. Sheryl is an enthusiastic traveler and hiker who aspires to visit all 7 continents. She lives in South Orange NJ with her two children.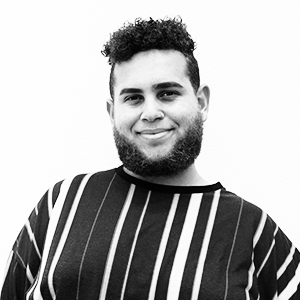 Jordan Daniels, Leichtag Foundation
Jordan Daniels (He/Him/His) is Queer Afro-Jew writer & photographer from East Bay Area living in San Diego with their work appearing in JTA, ColorBloq, Narratively and more. Their writing focuses on Queerness, Fat liberation, fashion and belonging. Jordan is also a speaker on belonging, Fat Liberation, LGBTQ+ experiences, and being an anti-Racist Accomplice. He obtained his degree in Journalism & Public Relations from Long Beach State University. Jordan is the Communications Associate at the Leichtag Foundation, striving to uplift the communities that they support through authentic storytelling. He also co-runs the San Diego Queer Moishe Pod, creating intersectional and virtual Queer Jewish experiences for the San Diego community. Follow him on social media @johodaniels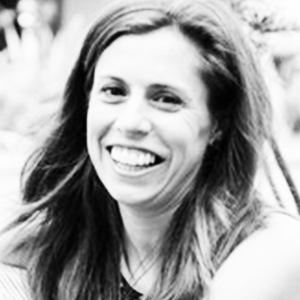 Kate Lorch, JVS San Francisco
Kate works as the Professional Development and Instructional Design Manager at JVS in San Francisco. She loves people and puzzles. She is a skilled facilitator, using attuned responsivity to create meaningful, productive engagement. Her work at JVS has spanned many projects, including direct instruction, Learning and Development, and managing a course for job seekers called Designing Your Success. This innovative curriculum uses design thinking to build key mindsets and skills to succeed in the future of work. Sometimes known as the "meeting mentor," Kate loves to plan and convene gatherings as well as coach others with their planning and reflection. She worked for ten years as a high school English teacher and six of those as a mentor teacher. She is a mom to two awesome kids, and in her spare time she quilts, knits and bakes.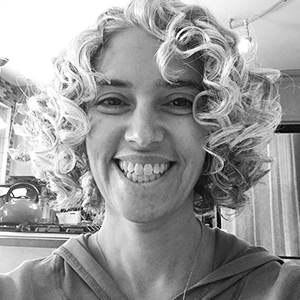 Wendy Aronson, JEWISHcolorado
Wendy Aronson is JEWISHcolorado's Young Adult Division/Strategic Expansion and Engagement Director. Wendy has enjoyed a rewarding career in the Jewish community working for Hillel at the University of Colorado at Boulder, the Foundation for Jewish Camp, Colorado Agency for Jewish Education and the Boulder JCC, to name a few. Most recently, Wendy was the Executive Director of Judaism Your Way where she lead the organization through transformational growth in High Holy Days and Open Tent Be Mitzvah participation, raised over $1.7M for its new endowment, and won numerous prestigious grants and awards including being named to Slingshot's list of 50 Most Innovative Jewish organizations and securing a spot in the UpStart Venture Accelerator. Wendy holds a Master's in Jewish Communal Service from the Hornstein Program at Brandeis University and a Master's in Jewish Education from Hebrew College. Wendy lives in Denver with her partner, Aaron, and their two kids.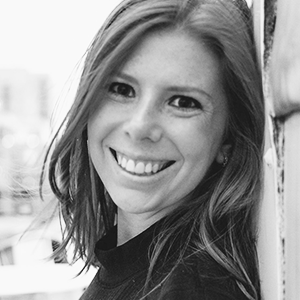 Shelby Scheck, Jewish United Fund
My name is Shelby Scheck, and I am a Senior Campaign Associate in the Women's Division of the Jewish United Fund of Chicago (JUF). I spend my days working with our Young Women's Board and Young Women's City Council planning meetings and events. I also plan our Lion of Judah programing.
In 2016, I graduated from the University of Arizona with a teaching degree. I then transitioned into my role at JUF in October 2018, and absolutely love what I do! Working with women who are passionate and generous drives me to be creative and make positive change within my role.
I am a dog enthusiast and am always willing to share pictures of my two Leonbergers, Floyd and Frisco! I also love to travel, and I am counting the days until I can visit Israel again!
Our purpose is to enable entrepreneurs to bring bold Jewish ideas to light. We help them reach Up to people in new ways that are meaningful, more inclusive, and create a brighter future for our Jewish community and the world we share.
Recent Posts
Share This Story, Choose Your Platform!