We are thrilled to welcome the following bold professionals to the UpStart Board this season: Andy Cheng, Vicki Perlmutter Dansky, Monica Rodriguez Kuniyoshi, and JCF Fed Fellow Michael Rosoff, as well as welcome Mark Achler in his new role as Board Chair. These professionals bring years of experience and expertise, as well as a deep passion for Jewish life.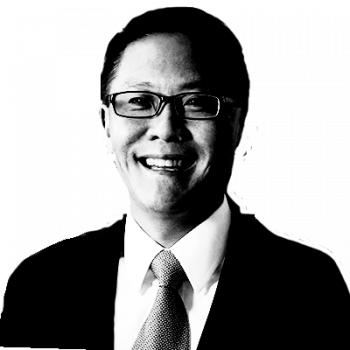 Andy Cheng grew up in the Bay Area and has spent many years on the East Coast and in the Midwest. Professionally, his 25+ years of work experience has been primarily focused around marketing, sales, and general management roles within small businesses as well as subsidiaries of global organizations. Currently, Andy is a part of the Worldwide Developer Relations team at Apple. He has also co–authored business case studies and been a business school guest lecturer. He has a B.A. from Boston College and an M.B.A. from Santa Clara University.
In addition to his day time job, Andy gets fulfillment from volunteering with various organizations. He's had the honor of being board president of Congregation Beth Am in Los Altos Hills, CA. Additionally, Andy is a board member for Beloved Community and has served as an advisory board member for Be'chol Lashon, an organization that grows and strengthens the Jewish people through ethnic, cultural, and racial inclusiveness. He's a member of the Jewish Community Federation's Racial Justice task force and served on the Union of Reform Judaism's Diverse Equitable and Inclusive Lay Structures task force. He also served as a mentor for UpStart's Jews of Color Career Development program.
Last but certainly not least, Andy and his spouse live in Palo Alto, CA and have two boys.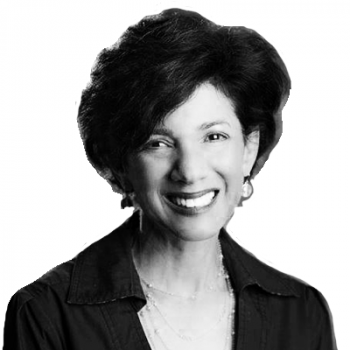 Vicki Dansky is a seasoned charitable gift planner and nonprofit endowment builder, proud Coloradoan, devoted friend and family member, who loves nothing more than sharing a good talk while on a brisk walk especially in the Rocky Mountains. As the first gift planning officer at Rose Community Foundation in Denver, she built the legacy society from scratch to more than 100 legacy gifts ranging in individual values up to $25 million. She has extensive expertise in donor stewardship, relationship and project management, meeting facilitation and the unique stewardship opportunities and challenges of community foundations through philanthropic fund management.
Using learned techniques and facilitation tools for groups, individuals and multi-generations in families, Vicki facilitates meaningful conversations to encourage giving decisions in alignment with values and giving goals. She has led dozens of community trainings for development professionals and volunteer leaders from at least 50 nonprofit organizations on the topics of endowment building and planning, nonprofit sustainability and legacy giving. As the gift planning officer, she built relationships with strategic audiences including donors and professional advisors to grow donor advised funds both in number and value and she integrated legacy giving into the broader development and communications plan of the foundation. She has experience in administering different types of appreciated assets, business interests, retirement funds, life insurance, wills and trusts.
During the Pandemic, she has participated in writing groups focused on memoir, guided autobiography and poetry. A lifelong learner, Vicki makes Judaic Studies a priority. She meets on a weekly basis with her women's study group using the curriculum of Hadar's Project Zug as a guide. She has seen up close the impact of Upstart's Change Accelerator program through her classes and board position on Kabbalah Experience, whose executive director is a recent alum. She is also part of a women's impact investing giving group through The Women's Foundation of Colorado.
At this time when loneliness has become an epidemic, Vicki is part of a startup nonprofit board called Lotus Network, which is focused on making the next chapter of life the best chapter through meaningful connections with self and others, purposeful living and personal growth for women. In 2021, Vicki founded VPD Philanthropy Advisors, a consulting practice focused on her passions of charitable gift planning, values-aligned giving and nonprofit sustainability.
Vicki was a member of Denver's 2008-2010 Wexner Heritage Program and 2006 class of Leadership Denver and was on the selection committee for the Denver Jewish Film Festival for many years. She received her B. A. in Economics from Tufts University and her law degree from University of California, Hastings College of the Law. She is a 21/64 Certified Advisor on Multigenerational Philanthropy and has taken trainings on Gathering Wisely and Growing Goodness in children. A Colorado native, Vicki lives with her husband and her Welsh Terrier, Chester, in Denver and regularly spends time hiking and skiing in the Roaring Fork Valley, a region that pulls her two adult daughters back to Colorado for meaningful family visits and outdoor activity.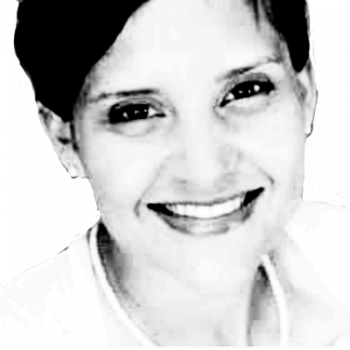 Monica Rodriguez Kuniyoshi is a committed lay leader in the Bay Area Jewish community, having served in various volunteer capacities for Upstart, Kol Emeth Congregation, IsraAid, Jewish Baby Network, Gideon Hausner Jewish Day School, and other organizations focused on innovation and inclusion in the Jewish community. Monica is also a proud alum of the Wexner Heritage Program (SF '14).
Of note:
Monica has enthusiastically supported various UpStart programs, including the Collaboratory and other efforts over the last several years. She is currently on the Digital Marketing Task Force.
She is actively involved with IsraAid and serves on IsraAid's Bay Area leadership board, supporting their outreach and fundraising efforts. She participated in a very meaningful mission to Puerto Rico in 2019.
She has been a long-time advisor to Jewish Baby Network, especially in connection with grants and programming.
At both Kol Emeth Congregation and Gideon Hausner Jewish Day School, she has focused her passions on the next generation. At Kol Emeth she teaches a class on ethics to 7th graders in the religious school. At Hausner, in 2019, she led a semester-long class for middle-schoolers focused on immigration issues. Their work resulted in a podcast that was submitted to the NPR Student Podcast Challenge. From 2008-2010, she also taught ethics to middle schoolers at Congregation Beth Am in Los Altos.
She served on Kol Emeth's board in 2012 and participated in a project to evaluate synagogue communications and engagement.
Prior to coming to the Bay Area in 2007, she worked with Ayecha, an organization focused on Jews of Color in New York. She is especially proud to have produced a groundbreaking concert in 2005 celebrating Jewish diversity. The "Jewish Soul Celebration" had a special emphasis on the contributions of Black Jews to the tapestry of Jewish music and attracted over 500 attendees.
Professionally, Monica is Chief Marketing Officer of Gunderson Dettmer, an international law firm focused exclusively on the high growth startups and venture capital, where she leverages her 20+ years of experience in marketing communications, outreach and organizational development to improve collaboration and business outcomes.
She has an M.S. in Organizational Development from the University of San Francisco's Masagung School of Business, and a B.A. from Vassar College. She lives in Palo Alto with her husband Ethan Kuniyoshi and daughters Avivah and Michal.
Michael Rosoff comes to us through the JCF Federation Fellows program. He is an entrepreneur and co-founder of Jungle Munchies, and a committed volunteer. Originally from Los Angeles, Michael recently relocated to the Bay Area and is excited to make an impact with the Jewish community both locally and at large.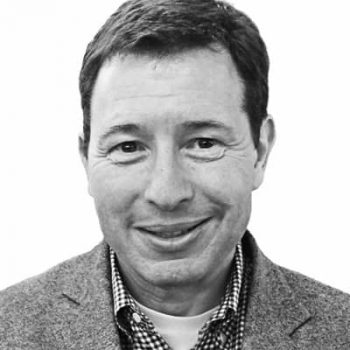 Mark Achler, our Board Chair, is the Managing Director of MATH Venture Partners, an early to mid-stage technology venture capital fund and an Adjunct Lecturer of Entrepreneurship and Innovation at Kellogg. Mark was recently the Senior Vice President of new business, strategy and innovation at Redbox, where he managed the Company's long-term planning and expansion into new business opportunities. Mark started his career by co-founding one of the first personal computer retail stores in the country and participated in the launch of the IBM PC. He then moved to Apple, where he was the worldwide introduction manager for the Apple //c. Upon leaving Apple, Mark co-founded and served as chief executive officer of the Whitewater Group, a company that specialized in development tools and programming languages and shipped the second application for Windows 1.0. He co-founded the video game company, Kinesoft Development, where he served as president. After leaving Kinesoft, Mark served as a founding general partner in Kettle Partners, an early-stage venture capital fund. He also helped co-found Emmi Solutions, a provider of patient education, where he first served as president and later became chief executive officer. Mark is a frequent speaker, resource and ardent champion for the entrepreneurial community; where he is a mentor for TechStars and the Chicago High Tech Academy. He thinks he has had a fun and eclectic career and his wife thinks he can't hold a job – all a matter of perspective.
Our purpose is to enable entrepreneurs to bring bold Jewish ideas to light. We help them reach Up to people in new ways that are meaningful, more inclusive, and create a brighter future for our Jewish community and the world we share.
Recent Posts
Share This Story, Choose Your Platform!