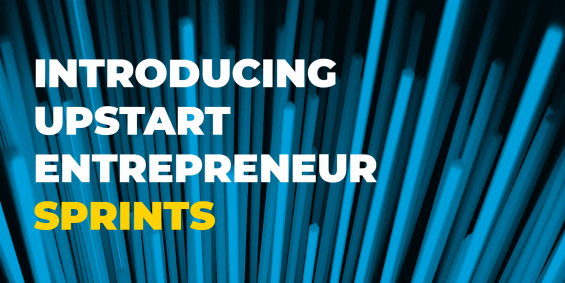 We are excited to announce the launch of our UpStart Entrepreneur Sprints beginning on the West Coast!
Join us in welcoming the 11 bold Jewish ventures invited to participate in our West Coast Entrepreneur Sprint, beginning this week.
The Advot Project
Atiq: Jewish Maker Institute
Bishulim SF
Synagogue Village Project
Derech HaAretz Outdoor Yeshiva
Families of Lone Soldiers
Feminism All Night
The Illuminoshi
The Jewish Collaborative of Orange County
The Living Room
Yesh Tikva
ABOUT ENTREPRENEUR SPRINTS
After launch, startups often need additional support to take their organizations to the next level. But that support isn't always easy to access. Using the tried-and-true building blocks of our Venture Accelerator, Entrepreneur Sprints guide promising startups in developing proof-of-concept — a way of demonstrating that your initiative actually works.
Entrepreneur Sprints combine immersive trainings and wraparound support, so our community's risk-takers can test and iterate on their venture.
Beginning with a two-day immersive learning experience earlier this week with UpStart facilitators, the West Coast Entrepreneur Sprint helped participants explore highest priority areas of venture development, including Product Market Fit, and Financial Model, while networking with a community of peers. In addition to the in-person lab, ventures will benefit from coaching and a grant to support experimentation in their work.
Our purpose is to enable entrepreneurs to bring bold Jewish ideas to light. We help them reach Up to people in new ways that are meaningful, more inclusive, and create a brighter future for our Jewish community and the world we share.
Recent Posts
Share This Story, Choose Your Platform!