In good faith: How nonprofit leaders effect community change
Thursday, June 10, 2021  |  9:00 AM EST
As worldwide needs continue to morph at lightning speed, intrapreneurs and their institutions are forced to keep up. But more than ever before those needs are increasingly laced with community and user values.
Enter faith-based intrapreneurs, a band of change-makers who for years have had a front row seat to community change that is grounded in shared values. For decades, faith-based nonprofits have been doing the hard work of moving the needle within their traditional and values-driven communities.
Join UpStart's Aleeza Lubin in a conversation with four leading intrapreneurs in the Jewish community – Eddie Chavez Calderon, Rabbi Dena Klein, Anne Berman-Waldorf, and Kim Newstadt. Hear why these intrapreneurs see themselves as crucial to the work of innovation, and how being situated within a faith-based nonprofit positions them for incredible success. 
Meet Our Panel
Aleeza Lubin |  UpStart Senior Director, Intrapreneurs & Institutions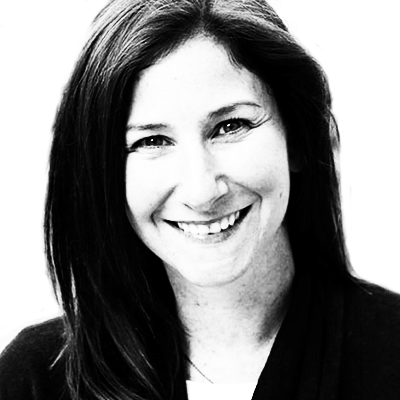 Aleeza manages UpStart's strategic support of institutional change across the North American Jewish community.  She loves learning and all the opportunities it brings. Originally a high school math and history teacher, and a former unit head at overnight summer camps, Aleeza will always credit those times for igniting her passion for leadership development.Aleeza has been an educator, a programmer, and a consultant, identifying opportunities for growth and change, and supporting the development of thousands along the way.Forever a student, Aleeza holds bachelor's degrees in history and secondary education, a master's degree in American studies, and multiple leadership certifications.
Eddie Chavez Calederon  |  Arizona Jews for Justice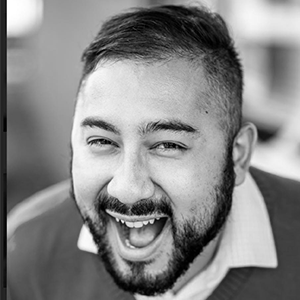 Since he was a teenager, Eddie Chavez Calderon has been deeply involved in social justice work. From the trenches to the coasts and everywhere in between, Eddie fights for a progressive movement that works towards a more inclusive, diverse America. Despite having many obstacles in his way, nothing has deterred Eddie from continuing to fight for the Latino community as well as LGBTQ+ acceptance and inclusion, woman's rights, economic justice, workers' rights, citizenship and civic engagement, voter equality, and much more! He is excited to be a part of an interfaith coalition to continue to advocate for the dignity of every person no matter their creed or national origin.
Rabbi Dena Klein  |  The Jewish Education Project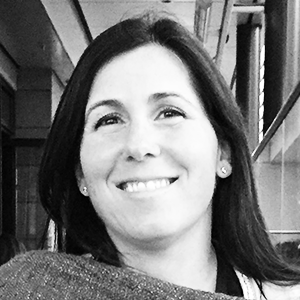 Rabbi Dena Klein is the Managing Director of New Models at The Jewish Education Project, assisting educators in creating ground-breaking approaches to offer relevant, meaningful Jewish learning. Rabbi Klein is a sought-after change consultant for congregations and other institutions interested in thinking differently about Jewish life. She has served as a presenter in a variety of settings and has advised congregations in leadership and curriculum development. Rabbi Klein has served as a rabbi of Chavurat Tikvah, Stephen Wise Free Synagogue in New York City, and Temple Sinai of Roslyn. Rabbi Klein received her Rabbinic Ordination and Masters of Hebrew Letters from Hebrew Union College-Jewish Institute of Religion in New York City, where she has also served as an adjunct faculty member. She holds a Bachelor of Arts degree from the University of Pennsylvania.
Anne Berman-Waldorf  |  Congregation Beth Chaim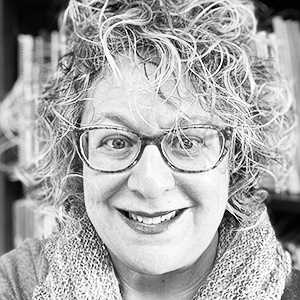 Anne Berman-Waldorf, RJE, serves as the Director of Lifelong Education at Congregation Beth Chaim (Princeton Junction, NJ) where she works to make Jewish education meaningful and relevant. Anne is passionate about using Reform Jewish values to transform lives and make the world a better place. In her role at the congregation, she oversees all education – including a Pre-School, a supplemental Religious School, youth groups, adult education and family programming. She has a Master's Degree in Religious Education from Hebrew Union College-Jewish Institute of Religion and an undergraduate degree in Religious Thought from the University of Pennsylvania. She is the Past President of the Association of Reform Jewish Educators. Anne, an avid reader and knitter, is married to Joshua Waldorf; they are the parents of two children, Sam and Lily.
Kim Newstadt  |  Jewish Foundation of Cincinnati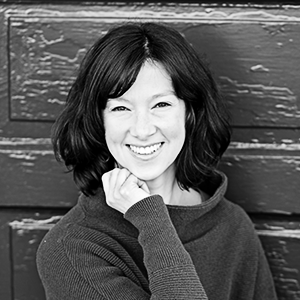 Kim Newstadt is inspired to transform everyday experiences into something sacred, from connecting with others to lift up their stories to creating art in community. Kim is the Director of Research + Learning at the Jewish Foundation of Cincinnati, where she leads research initiatives, assesses community needs, builds opportunities for communal learning, and applies knowledge of Jewish communal trends to Foundation strategy. Her career in philanthropy has included working at the Jewish Community Foundation of Los Angeles, Santa Monica Museum of Art and University of Southern California. She is a lifelong dancer and has broad experience in the arts, having worked as a dance educator, museum professional and art gallery director. Kim is on the board of ish, which brings artists and communities together to explore Jewish and Israeli cultural heritage through the arts. She lives in Cincinnati with her husband and two daughters.
Learn more about the UpStart National Change Accelerator
UpStart's Change Accelerator equips intrapreneurs – the bold leaders making meaningful change within our community's Jewish institutions – to employ an entrepreneur's mindset, change course quickly, and develop creative solutions to meet the current moment. Over the next 6 months, these leaders will learn the skills and tools they need to meet their communities' rapidly evolving needs, and gain a community of practice with which to brainstorm, take their initiatives to the next level, and create the Jewish community of the future. The cohorts will also join UpStart's growing network of social entrepreneurs, intrapreneurs, and funders.
This year, UpStart leveraged the application data to design cohorts focused on emerging challenges and trends in Jewish life: Reimagining Institutions, Thriving Connections, and Power in Partners. Meet the leaders selected to participate in the 2021 National Change Accelerator
About Global Intrapreneur Week
#GIW2021 is a celebration of the important work of institutional changemakers everywhere. In this week-long, virtual experience kicking off June 7, it seeks to make the invisible visible, inviting intrapreneurs everywhere to claim their identity as change agents for society, and spotlighting the systems they are shifting, the solutions they are developing, the stories they are re-writing.
Register today!
Get your Free #GIW2021 Swag
Enter your email address to gain instant access UpStart #GIW2021 swag and to learn more about UpStart programming!
Our purpose is to enable entrepreneurs to bring bold Jewish ideas to light. We help them reach Up to people in new ways that are meaningful, more inclusive, and create a brighter future for our Jewish community and the world we share.
Recent Posts
Share This Story, Choose Your Platform!