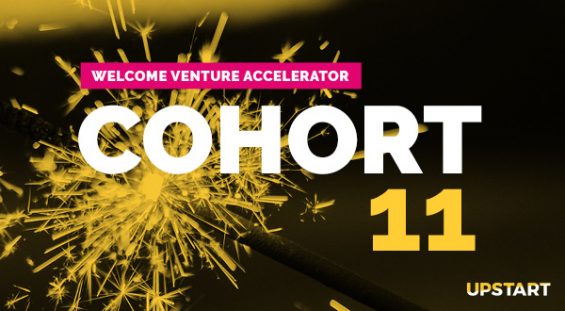 We're thrilled to have Cohort 11 joining the UpStart network, and to be partnering with them over the next 18 months. From participatory musical experiences for Jews of all ages to an initiative addressing institutional abuses of power in Jewish institutions, these nine organizations are bringing bold Jewish ideas to light, exactly when our community needs them most.
Cohort 11
BaMidbar Wilderness Therapy (Denver) – guides Jewish young adults on individualized journeys of self-discovery and healing through nature-based therapy
jGirls Magazine (New York) – amplifies the voices of Jewish teenage girls, cultivating the next generation of committed Jewish female leaders
Judaism Your Way (Denver) – offers innovative opportunities to for Jews and their loved ones to connect on their Jewish journeys
Museum of Jewish Montreal (Montreal) – provides an accessible gateway to learn about and interact with Montreal's Jewish community
Sacred Spaces (National) – a cross-denominational initiative to address abuses of power in Jewish institutions
Sisterhood of Salaam Shalom (North Brunswick, NJ) – builds trust, respect, and relationships between North American Muslim and Jewish women
Tivnu: Building Justice (Portland, OR) – inspires teens and young adults through hands-on service, advocacy, education, and communal living in a pluralistic Jewish context
Tkiya (Brooklyn, NY) – uses participatory music experiences to help people of all ages find their unique connection with Jewish culture and to reinvigorate diverse Jewish communities.
Tzedek America (Los Angeles) – strengthens Jewish identity in young people through immersive social justice experiential education
From a pool of more than sixty highly-qualified applicants, these are the organizations that shined the brightest–for the way they're already making waves in Jewish life and their potential for greater impact. UpStart's Venture Accelerator will provide the network, training, and funding they need to scale and create a long-term plan for success.
Learn more about these groundbreaking organizations and the rest of our network, and make sure to give a warm welcome to Cohort 11 on social media!
Our purpose is to enable entrepreneurs to bring bold Jewish ideas to light. We help them reach Up to people in new ways that are meaningful, more inclusive, and create a brighter future for our Jewish community and the world we share.
Recent Posts
Share This Story, Choose Your Platform!