The UpStart Teen Educator Change Accelerator supports Colorado teen educators and intrapreneurs* looking to #MakeChangeFromWithin their institutions. Participants learn from master trainers, receive small-group coaching, and share their best idea at a community showcase.

We are thrilled to announce the seven bold Jewish leaders selected to participate in Colorado's first Teen Educator Change Accelerator, beginning this Fall.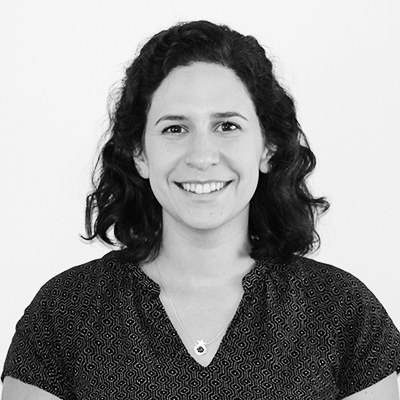 Shayna Hamburg, Boulder JCC
Shayna is the Program Director of the Boulder Jewish Teen Initiative, where she has developed a strong community of teens engaged in leadership roles, social events, and Jewish learning. She has significant experience mentoring teens through her roles as Staff-In-Training Coordinator at summer camp and as a Sunday School teacher. Shayna holds a BA in Sociology with an minor in Education from the University of Colorado Boulder. After graduating, she spent 10 months living in Lima, Peru learning Spanish and working on public health projects in various locations throughout South America. Outside of work, you will find her doing jigsaw puzzles, salsa dancing, or exploring the great outdoors.
Jessica Borenstein, Boulder JCC
Jewish education and culture have followed Jessica Bornstein throughout her career, from teaching Jewish American Literature at the University of Colorado to her current position, working with Jewish teens as the Program Coordinator at the Boulder Jewish Teen Initiative. Her passions include reading nonfiction, being outside, and her family (including 4-year-old daughter, Layla).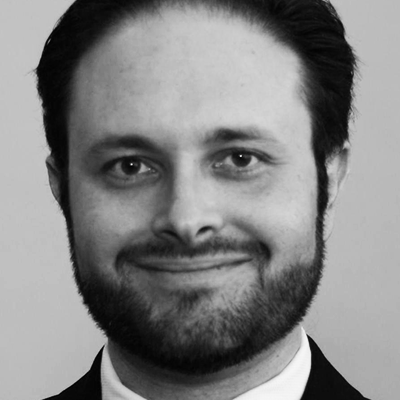 Rabbi Salomon Gruenwald, Hebrew Educational Alliance
Salomon Gruenwald has served as Associate Rabbi of Congregation HEA in Denver, Colorado, since his ordination from the Ziegler School of Rabbinic Studies in Los Angeles in 2008. He holds a B.A. in Social Sciences from UC Irvine, an M.A. in Cultural Anthropology and Women's Studies from UC Santa Barbara. He currently serves as the President of the Rocky Mountain Rabbinical Council and is member of Rabbis Without Borders. Salomon's rabbinate is driven by a belief that the Jewish tradition is an enduring source of wisdom that can help us live deeper lives, connect with others, and improve the world. Rabbi Gruenwald was raised in southern California and is the son of Jewish immigrants from Peru. He and his wife, Melanie, have three children – twins Hannah and Micah, and their first child, Koby (of blessed memory) who died in January 2018.
Ryan Bocchino, Ranch Camp, Denver JCC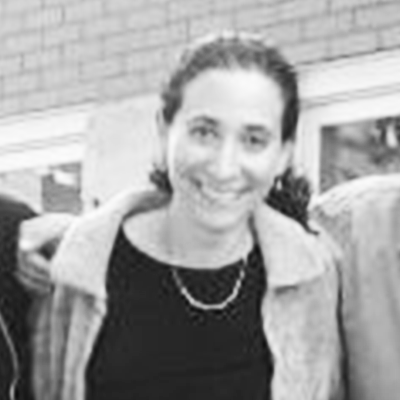 Amy Atkins, Judaism Your Way
As a teen educator focused on coming of age in a Jewish context, I am doing what I was put on this earth to do as the Boulder Director of the Judaism Your Way Open Tent Be Mitzvah Program. For 10 years, I played at residential summer camps as a counselor, drama director, environmental education director and assistant director. I facilitated immersive transformational experiences for my students at two boarding schools in the US and abroad. I guided students on their transition to college working in the office of admissions at two universities. You can also find me in the woods guiding backpacking trips and fostering a passion for environmental stewardship at an alternative high school in Boulder. As a resident of Boulder, Colorado, I love biking, camping, creating intentional community with friends, and gallivanting through life with my partner and seven year old daughter.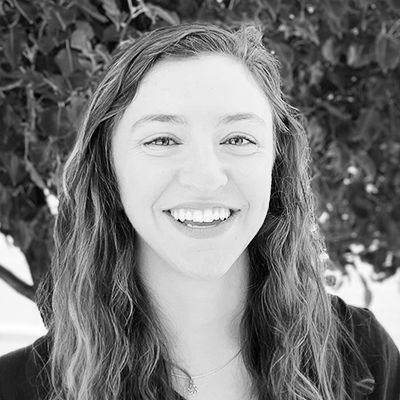 Melissa Oxenhandler, Temple Sinai
Melissa Oxenhandler is the Youth Coordinator at Temple Sinai. She runs four different youth groups for kids from Kindergarten through to 12th grade, including Temple Sinai Youth Group, a local chapter of NFTY.
Melissa is originally from Colorado Springs, CO, where she grew up attending Temple Shalom, and was an active member of BBYO. She attended University of Colorado Boulder where she received Bachelor's Degrees in Religious Studies and in Advertising, Public Relations, and Design. In college, Melissa was involved with Hillel, serving as student President, and with Sigma Alpha Epsilon Pi, as one of the founders of her chapter.
Before Temple Sinai, Melissa spent a year working as a Leadership and Educational Developer for Sigma Alpha Epsilon Pi, the national Jewish Sorority, where she travelled to various college campuses, opening new chapters and supporting existing ones.
When she isn't working, Melissa enjoys, skiing, hiking, playing ukulele, and hanging out with her pet chickens.
ABOUT THE CHANGE ACCELERATOR
Change Accelerators bring together a select cohort to grow their impact as Jewish communal change agents. This intensive program equips participants with practical skills to identify and launch bold initiatives that meet their constituents' evolving needs. As they shape their idea, they are supported by a community of peers, as well as expert coaches.
The UpStart Colorado Teen Educator Change Accelerator is a program that supports teen educators in the Denver-Boulder area looking to bring design thinking tools to their organizations. Funding for this program is generously provided by our funding partners, and there is no charge to participating organizations.
*What is an Intrapreneur? Intrapreneurs make change from within established organizations, helping their organizations design for their constituents' needs faster and better using proven methods adapted from startups.
PROGRAM BENEFITS
UpStart Change Accelerator Fellows:
Identify opportunities to create change within their organization
Apply Design Thinking and Adaptive Leadership methodology to address a particular opportunity for redesign in their work
Test a new project or process in their organization
Gain a community of practice with other intrapreneurs in the Chicago Jewish community to support their efforts to be changemakers from within
WHAT FELLOWS ARE SAYING
Participants of the Change Accelerator in Chicago are raving about this premier program:
"Participating in this program has provided me along with senior leadership at JUF, the opportunity to collaborate and really think through a specific challenge in a methodical way." – Cohort 1 Fellow
"[This work] brought me back to focusing on our students' needs instead of other factors like finances, program history, etc…" – Cohort 1 Fellow
"I'm very satisfied with my staff's participation! The step-by-step guidance and encouragement, along with timelines, kept her and our team accountable and moving forward." – Supervisor of Cohort 1 Fellow
WANT TO BRING A CHANGE ACCELERATOR TO YOUR CITY?
Contact Aleeza Lubin, Innovation Lead for more information.