The UpStart Change Accelerator supports Colorado intrapreneurs looking to #MakeChangeFromWithin their institutions. Participants learn from master trainers, receive small-group coaching, and share their best idea at a community showcase.

We are thrilled to announce the 8 bold Jewish leaders selected to participate in Colorado's first Change Accelerator, beginning this Fall.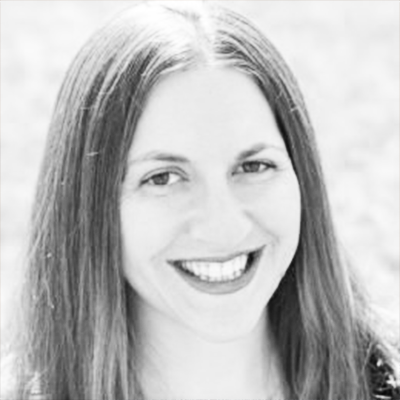 Shana Jacobs, Denver JCC
Shana Jacobs is a Denver native who grew up in the Winston Downs neighborhood. She was a proud JCC Ranch Camper for 10 years! After graduating from Rocky Mountain Hebrew Academy she received a degree from the Culinary Institute of America in New York as well as a degree in Hospitality and Restaurant management from UNLV. Upon returning to Denver after graduation, she met her husband at the JCC, and they now have two beautiful boys ages 8 and 5. In her free time, Shana loves watching all Denver sports teams (especially the Broncos) and playing with her kids in the Denver sunshine.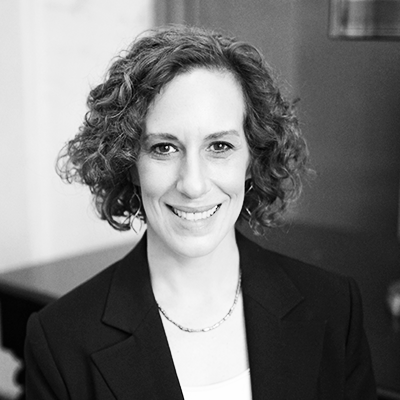 Roberta Ritvo, Jewish Social Justice Roundtable
Roberta Ritvo serves as the Deputy Director of the Jewish Social Justice Roundtable. She worked as Senior Pro Bono Counsel and Director of Programs for a decade in the Washington, DC, office of an international firm where she began as an associate. She started her legal career by clerking for a federal district court judge. While in DC, Roberta co-taught Jews United for Justice's leadership Jeremiah Fellowship and served on the board. She joined the staff as a community organizer bringing businesses into the coalition supporting paid family and medical leave.
After graduating from Smith College, Roberta taught sixth grade as a Teach For America corps member and ran a nonprofit for one year. She earned her Master of Public Affairs and JD at the University of Texas at Austin. A Denverite since 2017, Roberta is a devoted aunt who enjoys yoga and learning how to bake at altitude.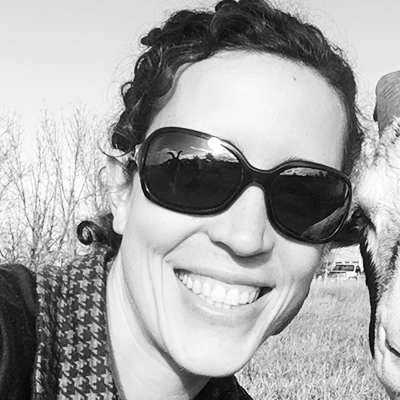 Becca Gan Levy, Milk and Honey Farm
Becca Gan Levy, Farm & Sustainability Director at the Boulder JCC, is passionate about the intersection of Judaism and agriculture. After receiving her bachelor's degree in chemical engineering from Washington University, she started working on farms, combining her technical skills with her love for food and nature. She is certified in ecological horticulture from UC Santa Cruz and has a master's degree in agriculture, food, and the environment from Tufts University's Friedman School of Nutrition. She has run the farm program at the JCC since its inception.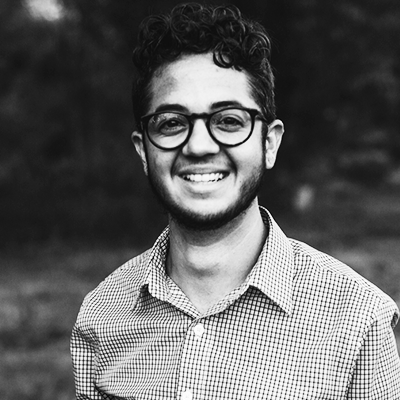 Kai Murga-Canales, Boulder JCC
Kai Murga-Canales is the Assistant Director of Marketing and Communications for the Boulder JCC. Originally from Miami, Kai received his BA in Sociology and Anthropology from Florida International University and began a career in the nonprofit sector. He is passionate about building Jewish community and most recently worked for the Jewish Federation of Greater Atlanta and Limmud Atlanta & Southeast. An avid reader and adventurer, Kai moved to Boulder in 2018 with his wife Rebecca and dog Gizmo.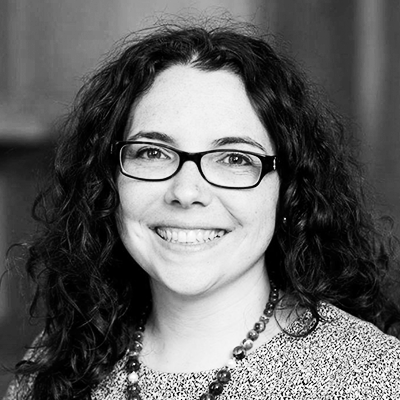 Rabbi Amanda Schwartz, Judaism Your Way
Rabbi Amanda Schwartz is on the rabbinic team at Judaism Your Way. She was ordained from the Jewish Theological Seminary of America in 2016 where she also received a Masters in Jewish Educational Leadership. Following her ordination, she returned to her hometown of Denver with her family. She has recently rediscovered "free time" and has returned to some of her favorite activities from her youth including reading, doing gymnastics, and skiing.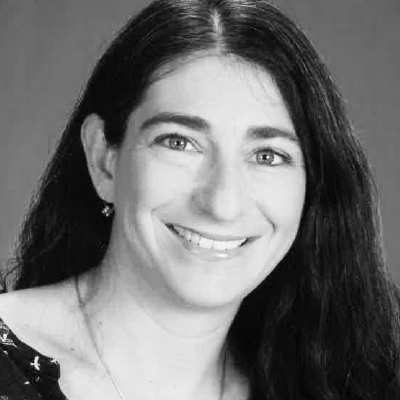 Shira Teed, Hebrew Educational Alliance
Shira is a Colorado native who moved from Boulder, Colorado to North Carolina in grade school, but never lost her love of the Rocky Mountains. After graduating from Appalachian State University with a business degree in Hospitality management, Shira made her way back to Colorado as soon as possible. First working for Hillel, and then Hyatt Hotels, before landing at the HEA, Shira has built a robust career in the business of relationships. Transitioning from HEA Family Life Director to Director of Engagement at HEA is an exciting opportunity to continue her passionate work of Jewish relationship building. When not working, Shira loves spending time with her husband, two wonderful children and one rambunctious dog, while hiking, climbing, snowboarding, seeing live music and bringing a little sparkle and color wherever she goes.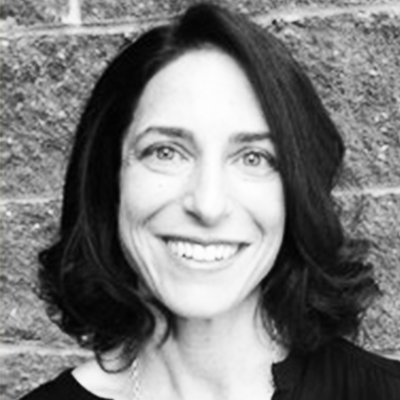 Melanie Gruenwald, The Kabbalah Experience
Melanie Gruenwald, Executive Director at Kabbalah Experience, comes to the Change Accelerator with over 20 years in non-profit leadership. Engaged with senior citizens, families, college students, and teens, Melanie has extensive professional experience with communal leadership, community-organizing, and informal Jewish education.
She earned her B.S. in Psychology from Binghamton University (S.U.N.Y), and Masters in Social Work and Certificate in Jewish Communal Service from the Wurzweiler School of Social Work at Yeshiva University. Melanie has pursued additional Judaic and spiritual studies at the Pardes Institute of Jewish Studies, the Conservative Yeshiva, and most recently, Kabbalah Experience.
Melanie is married to Rabbi Salomon Gruenwald, Associate Rabbi at the Hebrew Educational Alliance, and is mom to three children, Koby (z"l), Hannah, and Micah.
Her passion for learning and understanding a broader worldview, has been further expanded at Kabbalah Experience, and she enjoys serving both as a teacher and student in her classes. As Executive Director, Melanie is excited about the opportunity for program expansion and creative growth.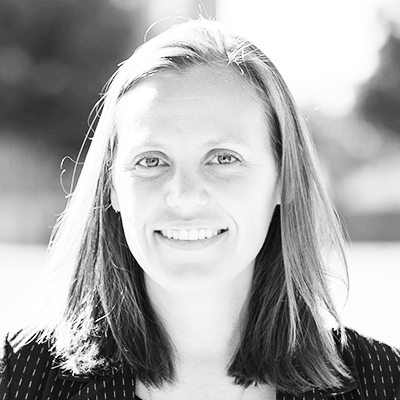 Samantha Walsh, Denver Jewish Day School
Samantha (Sam) Raizen Walsh grew up in Denver, and was thrilled to make it back here in 2010 after brief stints in Massachusetts, London, and New York. She has since found her calling in the Jewish nonprofit world where she feels passionate about helping people connect to Jewish life in different ways, and loves that fundraising allows her to help strengthen the Jewish community in Denver. She has worked at Judaism Your Way, Kavod Senior Life, the Denver JCC, and now is incredibly proud to be at her alma-mater, Denver Jewish Day School. She keeps busy outside of work with distance running, and being with her family – husband Russ, and kiddos Avi (4) and Maytal (1.5).
ABOUT THE CHANGE ACCELERATOR
Change Accelerators bring together a select cohort to grow their impact as Jewish communal change agents. This intensive program equips participants with practical skills to identify and launch bold initiatives that meet their constituents' evolving needs. As they shape their idea, they are supported by a community of peers, as well as expert coaches.
The UpStart Colorado Community Change Accelerator is a program that supports intrapreneurs* in the Denver-Boulder area looking to bring design thinking tools to their organizations. Funding for this program is generously provided by our funding partners, and there is no charge to participating organizations.
*What is an Intrapreneur? Intrapreneurs make change from within established organizations, helping their organizations design for their constituents' needs faster and better using proven methods adapted from startups.
PROGRAM BENEFITS
UpStart Change Accelerator Fellows:
Identify opportunities to create change within their organization
Apply Design Thinking and Adaptive Leadership methodology to address a particular opportunity for redesign in their work
Test a new project or process in their organization
Gain a community of practice with other intrapreneurs in the Chicago Jewish community to support their efforts to be changemakers from within
WHAT FELLOWS ARE SAYING
Participants of the Change Accelerator in Chicago are raving about this premier program:
"Participating in this program has provided me along with senior leadership at JUF, the opportunity to collaborate and really think through a specific challenge in a methodical way." – Cohort 1 Fellow
"[This work] brought me back to focusing on our students' needs instead of other factors like finances, program history, etc…" – Cohort 1 Fellow
"I'm very satisfied with my staff's participation! The step-by-step guidance and encouragement, along with timelines, kept her and our team accountable and moving forward." – Supervisor of Cohort 1 Fellow
WANT TO BRING A CHANGE ACCELERATOR TO YOUR CITY?
Contact Aleeza Lubin, Innovation Lead for more information.
Our purpose is to enable entrepreneurs to bring bold Jewish ideas to light. We help them reach Up to people in new ways that are meaningful, more inclusive, and create a brighter future for our Jewish community and the world we share.
Recent Posts
Share This Story, Choose Your Platform!