The UpStart Change Accelerator supports Los Angeles intrapreneurs looking to #MakeChangeFromWithin their institutions. Participants learn from master trainers, receive small-group coaching, and share their best idea at a community showcase.


We are thrilled to announce the 8 bold, Jewish leaders selected to participate in the inaugural Los Angeles Change Accelerator, beginning this Fall.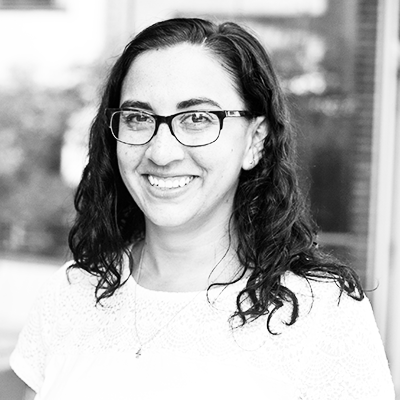 Edana Appel, Westside JCC
Born and raised in El Paso, Texas, Edana Appel was an active member of the Jewish community throughout her life and basically grew up at the JCC in El Paso from Preschool to the Assistant Coach of the Swim Team. She was a member of Young Judaea's regional and National Board and completed Young Judaea's Year Course in Israel before attending Brandeis University. She graduated cum laude with a BA in Near Eastern and Judaic Studies and Women's and Gender Studies with a minor in Hebrew. Upon graduating, Edana became the Assistant Director for Camp Young Judaea West and relocated to California, followed . After her year in Los Angeles with Young Judaea, she moved to Cincinnati to become the Assistant Director of Camp Livingston for 3 years. During her time in Cincinnati, she participated in the Merrin Teen Professional Fellowship through JCCA and the Yitro Professional Development Program through the Foundation for Jewish Camp.
In 2013, Edana returned to Brandeis to complete her MBA in Non-Profit Management and MA in Jewish Professional Leadership in the Heller/Hornstein program. She was a JCCA Graduate Scholar and a Chizuk Fellow during her time in graduate school.
She is so happy to be in Los Angeles and loves working with the great team at the Westside JCC.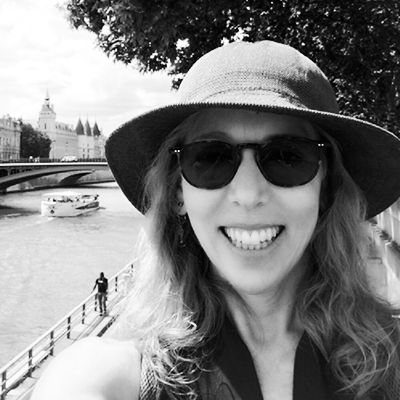 Jill Hoyt, Avi Schaefer Fund
Jill Hoyt's leadership career has spanned the nonprofit, business, and government sectors. As the Executive Director of the Avi Schaefer Fund (ASF), Jill brings passion for creating space for civil, nuanced communication and dialogue across difference related to some of today's most controversial topics. She started her career in New York working for Hebrew University of Jerusalem, and then as an urban planner for a boutique consulting firm in Los Angeles. In 1995, Jill moved to Israel where she served as the Foreign Media Spokesperson for then-Mayor of Jerusalem, Ehud Olmert. Two years later, she joined the early days of "start-up nation" focused on marketing and PR for several high-tech companies. Returning to L.A., Jill worked for an early-stage venture capital fund, followed by a decade at the Jewish Federation of Greater Los Angeles, serving as the Senior Director of International Programs in charge of the Tel Aviv/Los Angeles Partnership, as well as strategic grant-making, program management, and evaluation. Hoyt also held positions at the Milken Institute and Jerusalem Foundation. Just prior to joining ASF, Jill was the Director of Creative Community for Peace, an entertainment industry organization dedicated to promoting the arts as a bridge to peace and to countering the cultural boycott of Israel. She holds a degree in sociology from UC San Diego and received a Masters in Urban Planning and a Masters in Public Administration from the University of Southern California. Los Angeles is currently where she calls home, but part of her heart and soul still resides in Jerusalem.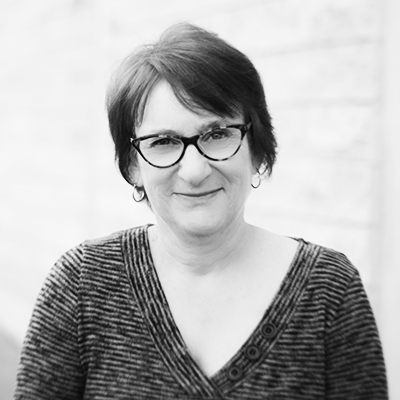 Tamah Kushner, Congregation Tikvat Jacob Beth Torah
When she's not knitting socks or shawls or going to Scotch tastings, Tamah is the Executive Director of Congregation Tikvat Jacob Beth Torah in Manhattan Beach, where she has worked for more than 12 years. She has never yet been bored in this position for even one single minute, although some days she prays for boredom. She considers it the hugest privilege in the world to work in a shul, helping people on a daily basis with their spiritual journeys. Her unusual background has served her well: a degree in Biology (analyzing data, solving big theoretical puzzles in small pieces), a large family (where she learned to talk fast) and shepherding three amazing children to adulthood (if you can deal with a teenager you can deal with anyone). Aside from yarn, Tamah loves podcasts, books, spinning (on a bike) and new software.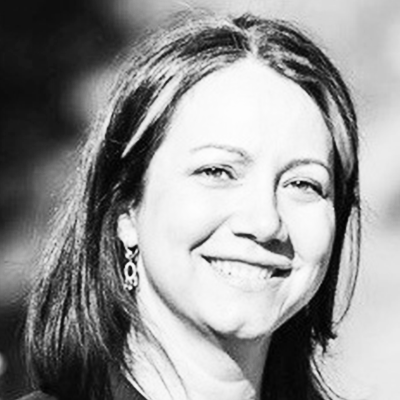 Rachael Martin, InterfaithFamily
Rachael is the Director of Strategic Partnerships at InterfaithFamily, where works to make sure that the Jewish communal landscape is informed by and informs the work of interfaith inclusion.
Her work in the Los Angeles Jewish world began at The Jewish Federation and after seven years in communication and programming there and at Sinai Temple, Rachael began working as a ghost-writer and creative strategist for professors and religious leaders wishing to expand and translate their work for a broader audience. For the past 15 years she has also co-created Jewishly based spirituality programming and retreats for international wellness resort and spas.
Originally from South Florida, Rachael studied mathematics at New College of Florida and worked in real estate investment in New York City before she discovered her true love – Los Angeles – in 2001. She lives in Silverlake with her wife, young child, and old dog.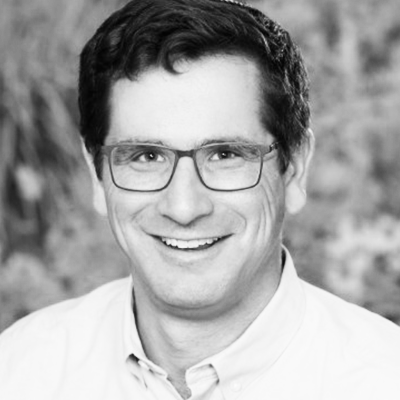 Matt Shapiro, Temple Beth Am
Rabbi Matt Shapiro is Temple Beth Am's Director of Youth Learning and Engagement, responsible for all programming and activities for kids and their families at the synagogue. Currently in his second year of working at TBA, Matt previously worked for six years at Beit T'shuvah. In his work at BTS, Matt served as a spiritual counselor, educator, and rabbinic presence. He has worked in a variety of programmatic and educational settings, including BCI, Mosaic Law Congregation, and Los Angeles Hebrew High School, and is passionate about how Judaism provides us with resources to live well.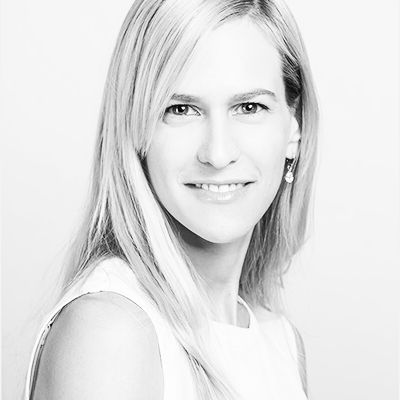 Aya Shechter, Israeli American Council
Aya Shechter was born and raised in Israel and currently lives in Los Angeles and serves as the Senior National Operations Director of the Israeli-American Council (IAC). Previously she was the Regional Director of IAC New Jersey, and managed the Israeli Center at the Kaplen JCC on the Palisades in Tenafly, NJ. Aya is the Co-founder of EMEK, the largest Hebrew Language and Israeli Culture program in NJ. She served as a founding Vice-Chairperson of Moatza Mekomit New York, an umbrella organization for Israeli leaders in the Tri-state area. Prior to that role, Aya was the Chair and Executive Director of Dor Chadash in NYC, then the largest organization for young Israeli and American Jews looking to create and maintain meaningful connections to Israel through culture, education and social action.
Through her various lay leadership roles and professional positions in the Israel-related non-profit world, Aya gained knowledge of the organized Jewish community and the established and grass-root Israeli initiatives in the United States. She is the mother of Mylee, Liv and Levi, and the wife of Israeli-American Jonathan Shechter.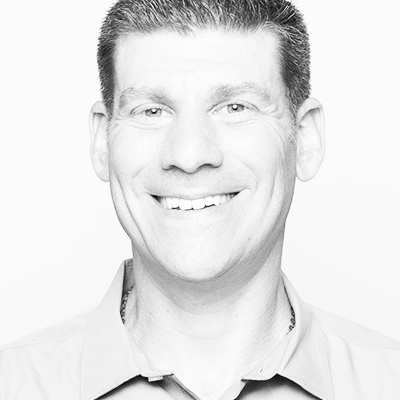 Adam Siegel, Beit T'shuvah
Adam began serving as a spiritual counselor at Beit T'Shuvah in 2010 and currently oversees its community development activities. Originally from Cleveland, OH, Adam graduated from Miami University (OH) with a BS in Business Administration and began his career by working for internet start-ups. After a Taglit-Birthright Israel program in 2000, he decided to follow his spiritual path and passion by working in the Jewish community. Adam began this path by working to build a strong community among Jewish college students and young adults in a variety of settings. In 2014, Adam graduated from the chaplaincy program at the Academy for Jewish Religion-California, after chaplaincy residencies at Beit T'Shuvah and the Skirball Hospice. Today, in addition to counseling and teaching residents, Adam coordinates a variety of community programs with Beit T'Shuvah's public, faith-based, and non-profit partners.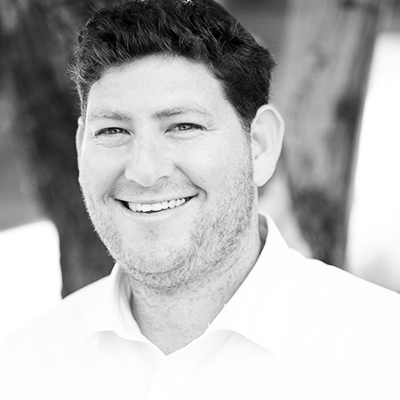 Scott Westle, Heschel Day School
Scott is in his 6th year as rabbi-in-residence of Heschel, a community TK-8th Jewish day school in Northridge. Scott was ordained as a rabbi in 2014 by the Ziegler School of Rabbinic Studies at the AJU; he previously earned a BA at SDSU in International Security and Conflict Resolution. Scott has made Los Angeles his adopted home over the past 15 years, and has worked for varioud Jewish organizations including Camp Ramah, USY, Hillel at UCLA, and numerous synagogues. Scott has been on the board of the Pico Union Project and now Hillel 818. He also loves ice cream, the NBA, Phish, and the Los Angeles Chargers.
ABOUT THE CHANGE ACCELERATOR
Change Accelerators bring together a select cohort to grow their impact as Jewish communal change agents. This intensive program equips participants with practical skills to identify and launch bold initiatives that meet their constituents' evolving needs. As they shape their idea, they are supported by a community of peers, as well as expert coaches.
The UpStart Los Angeles Change Accelerator is a program in its third year that supports intrapreneurs* in the Los Angeles area looking to bring design thinking tools to their organizations. Funding for this program is generously provided by our funding partners, and there is no charge to participating organizations.
*What is an Intrapreneur? Intrapreneurs make change from within established organizations, helping their organizations design for their constituents' needs faster and better using proven methods adapted from startups.
PROGRAM BENEFITS
UpStart Change Accelerator Fellows:
Identify opportunities to create change within their organization
Apply Design Thinking and Adaptive Leadership methodology to address a particular opportunity for redesign in their work
Test a new project or process in their organization
Gain a community of practice with other intrapreneurs in the Los Angeles Jewish community to support their efforts to be changemakers from within
WHAT FELLOWS ARE SAYING
Here's what participants of the Change Accelerator in Chicago had to say about the experience:
"Participating in this program has provided me along with senior leadership at JUF, the opportunity to collaborate and really think through a specific challenge in a methodical way." – Cohort 1 Fellow
"[This work] brought me back to focusing on our students' needs instead of other factors like finances, program history, etc…" – Cohort 1 Fellow
"I'm very satisfied with my staff's participation! The step-by-step guidance and encouragement, along with timelines, kept her and our team accountable and moving forward." – Supervisor of Cohort 1 Fellow
WANT TO BRING THE CHANGE ACCELERATOR TO YOUR CITY?
Contact Aleeza Lubin, Innovation Lead for more information.
Our purpose is to enable entrepreneurs to bring bold Jewish ideas to light. We help them reach Up to people in new ways that are meaningful, more inclusive, and create a brighter future for our Jewish community and the world we share.
Recent Posts
Share This Story, Choose Your Platform!