The UpStart Change Accelerator supports Chicagoland intrapreneurs looking to #MakeChangeFromWithin their institutions. Participants learn from master trainers, receive small-group coaching, and share their best idea at a community showcase.


We are thrilled to announce the 8 bold, Jewish leaders selected to participate in Chicago's third Change Accelerator, beginning this month.
Sarah Follmer, Jewish United Fund
Sarah Follmer is the Assistant Vice President of Community Program Development at the Jewish United Fund/Jewish Federation of Metropolitan Chicago. In that role she manages the JUF Breakthrough Fund grant program and oversees all of the organization's grant-seeking from private foundations and government agencies. Sarah started her Jewish communal professional career as a Lewis Summer Intern at JUF and joined the organization's staff full-time in 2005 as a Program Associate in what is now the Norton & Elaine Sarnoff Center for Jewish Genetics. Sarah holds a BA in Comparative Human Development from the University of Chicago, completed a minor in Italian Language & Literature, and is the Chief Entertainment Officer at all department holiday celebrations.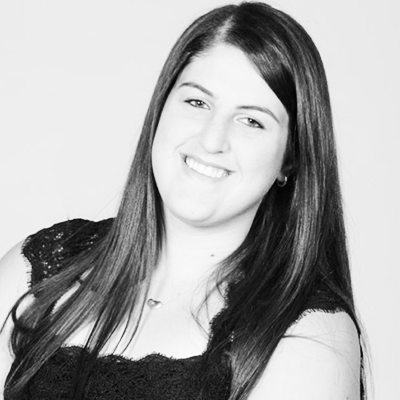 Alyssa Gorenberg, Moishe House
Alyssa joined the Moishe House team in May 2018 and was recently promoted to be a Program Manager where she oversees community builders in the Northeast, immersive experiences for MHWOW hosts, and is on the core team for Moishe House's North American Training Conference. She holds a degree in mathematical sciences from the University of Michigan – Ann Arbor. Alyssa is also a graduate of the 2018-2019 Glass Leadership Institute through the Anti-Defamation League, a religious & Hebrew school teacher at Temple Beth Israel in Skokie, IL, a youth group advisor, and a board member of Delta Phi Epsilon's National Development Corporation. She loves watching Michigan football, enjoys brunch, is addicted to reality TV and her favorite time of the year is March Madness.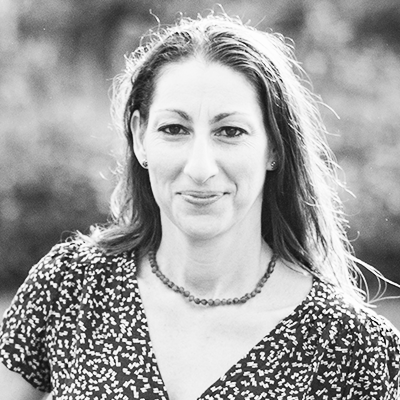 Stacy Greenberg, Beber Camp
Stacy Greenberg is the Assistant Director of Programming at Beber Camp where she works closely with a team to create outstanding programming opportunities.  She takes pride in the individualized hobby programs, all-camp programs and exceptional childcare in Beber's inclusive Jewish community. Stacy holds a B.S. in Elementary Education from Ball State University with a minor in Special Education, and a M.Ed in Multicultural Education from Florida Atlantic University.  Stacy has taught first and second grades in South Florida, including a self-contained classroom for students who are Deaf and Hard of Hearing. As the 2015 Palm Beach County Teacher of the Year, Stacy brings leadership, curriculum development and an incredible amount of experience working with children and families to her role at camp.  Stacy is a certified HypnoBirthing Childbirth Educator and Birth Doula where she works with birth professionals, empowering women and families to make educated decisions. Stacy is greatly supported by her husband and two children.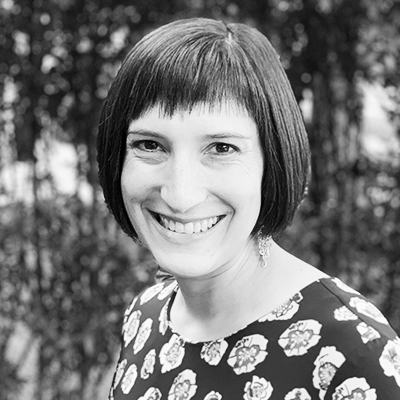 Eve Kleinerman, Sharsheret
Eve Reingold Kleinerman, a native of Skokie, is the Illinois Regional Director at Sharsheret. Eve is a graduate of University of Maryland and Benjamin N. Cardozo School of Law. Prior to working at Sharsheret, Eve worked for Cabrini Green Legal Aid, where she helped provide legal assistance throughout Chicago. Eve transitioned to her work at Sharsheret in October 2018, with a strong personal connection to the work. Sharsheret works to support Jewish women and their families facing breast and ovarian cancer. Eve oversees Sharsheret's office in Illinois, and all local programmatic efforts including outreach, education, partnership development and fundraising. Eve brings a personal connection to her work, after her mother's battle with breast cancer, and she hopes to bring attention to cancer education and awareness as she raises her two young daughters.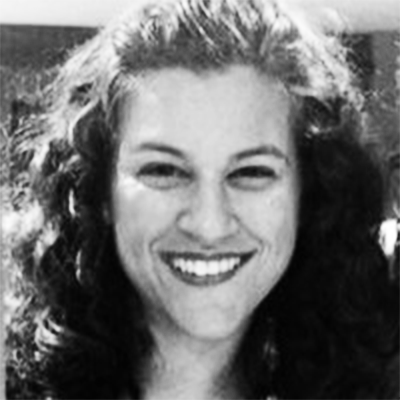 Jessica Leving, Spertus Institute for Jewish Learning & Leadership
Jessica Leving is the Communications and Community Relations Manager at Spertus Institute for Jewish Learning and Leadership. She has worked at Jewish organizations of all sizes in multiple states, including stints at BBYO, the Jerusalem Post, and JUF's Marketing Communications department. In her free time, Jessica can be found volunteering as a Big Sister, running a wildly successful (someday) cat instagram, and eating Thai food.
Trudy Miller, Shorashim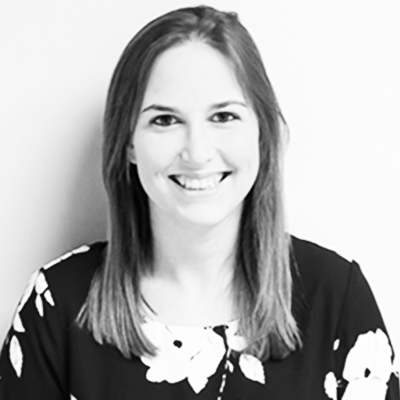 Trudy has been involved with Jewish organizations since a young age. She started at the JCC including attending JCC's Camp Chi for ten summers. She became involved in her synagogue, Congregation Beth Am and then became active in BBYO. Trudy studied Non-Profit Management and Jewish Studies at Indiana University, where she was involved with the Jewish community. She spent a semester during her undergraduate degree abroad at Hebrew University in Jerusalem and interned at Yad Vashem. Two years later, she decided to return to Israel to receive her Masters Degree at Hebrew University in Israeli Studies. She started with Shorashim in May 2016 where she worked with groups in Israel about how to stay involved after the trip. After this she became a program associate at Shorashim and focused on working with partners, staff, and participants. She has grown to be Shorashim's operations manager and oversees the operations of Shorashim's Birthright Israel department.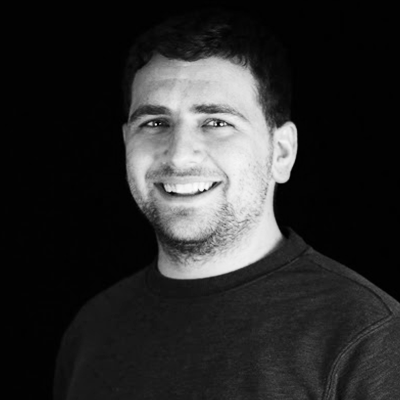 Brett Musick, BBYO
Brett Musick is the BBYO Great Midwest Regional Director. He moved to Chicago in August 2017 for this role. Prior to BBYO he worked at the Mayerson Jewish Community Center in Cincinnati OH as the Youth and Family Program Assistant and Assistant Camp Director. He is currently attending Graduate School at the Spertus Institute receiving his Masters in Jewish Professional Studies. Brett is so excited to be a part of the Upstart Change Accelerator Cohort and looking forward to learning how to implement positive change in the work he is doing.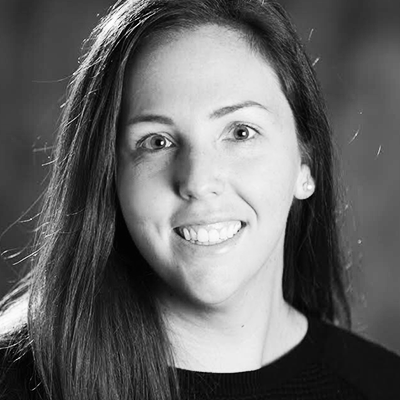 Traci Stratford, Prizmah: Center for Jewish Day Schools
Traci Stratford is the Associate Director, Governance & Fundraising at Prizmah: Center for Jewish Day Schools. In this role, she consults with school leaders on annual fundraising, endowment and governance. As a BoardSource certified governance consultant, Traci works extensively with school boards advising them on strategic planning, the boards role in development and governance best practices. Before joining Prizmah, she worked in Jewish nonprofits with a focus on experiential education, youth engagement, leadership, and Jewish camping. Traci holds a master's degree in organizational leadership from St. Mary's University of Minnesota, received her BA in Jewish studies and nonprofit management from Indiana University and has a certificate in fund development for nonprofit organizations from the IU School of Philanthropy.
ABOUT THE CHANGE ACCELERATOR
Change Accelerators bring together a select cohort to grow their impact as Jewish communal change agents. This intensive program equips participants with practical skills to identify and launch bold initiatives that meet their constituents' evolving needs. As they shape their idea, they are supported by a community of peers, as well as expert coaches.
The UpStart Chicago Change Accelerator is a program in its third year that supports intrapreneurs* in the Chicago area looking to bring design thinking tools to their organizations. Funding for this program is generously provided by our funding partners, and there is no charge to participating organizations.
*What is an Intrapreneur? Intrapreneurs make change from within established organizations, helping their organizations design for their constituents' needs faster and better using proven methods adapted from startups.
PROGRAM BENEFITS
UpStart Change Accelerator Fellows:
Identify opportunities to create change within their organization
Apply Design Thinking and Adaptive Leadership methodology to address a particular opportunity for redesign in their work
Test a new project or process in their organization
Gain a community of practice with other intrapreneurs in the Chicago Jewish community to support their efforts to be changemakers from within
WHAT FELLOWS ARE SAYING
"Participating in this program has provided me along with senior leadership at JUF, the opportunity to collaborate and really think through a specific challenge in a methodical way." – Cohort 1 Fellow
"[This work] brought me back to focusing on our students' needs instead of other factors like finances, program history, etc…" – Cohort 1 Fellow
"I'm very satisfied with my staff's participation! The step-by-step guidance and encouragement, along with timelines, kept her and our team accountable and moving forward." – Supervisor of Cohort 1 Fellow
WANT TO BRING THE CHANGE ACCELERATOR TO YOUR CITY?
Contact Aleeza Lubin, Innovation Lead for more information.
Our purpose is to enable entrepreneurs to bring bold Jewish ideas to light. We help them reach Up to people in new ways that are meaningful, more inclusive, and create a brighter future for our Jewish community and the world we share.
Recent Posts
Share This Story, Choose Your Platform!