Whether you lead, support, or are simply invested in the flourishing of a Jewish nonprofit, you have the opportunity to make an impact next Tuesday, raising funds in an exciting, social, and substantial way.
#GivingTuesday is a movement developed in the wake of the commercial holidays following Thanksgiving: Black Friday, Small Business Saturday, and Cyber Monday. Giving Tuesday offers individuals the opportunity to remedy their spending hangovers and reclaim the season of gratitude by giving back to causes that matter.
In the last few years, social media has taken Giving Tuesday to a whole new level, providing both nonprofits and individuals tools to make donations quick, easy, and viral. This has taken a relatively unknown movement and multiplied its impact many times over.
HOW TO GET STARTED
Let's jump right in, shall we?
Before you can do any fundraising on Giving Tuesday, you will need to make sure that all of your payment processing platforms are live and functional. Check the donate link on your website, make sure your payment processor is at the ready, and prepare Accounts Receivable for an influx.

While you're on your website, you might also think about adding a banner to it directing people to your Giving Tuesday campaign, or even creating a landing page dedicated to all things GT.
If you or your organization are not on Facebook yet, make sure to create a page and set it up to receive donations (you will need your Tax EIN). See: How does my organization qualify for Facebook's fundraising tools?
ACTIVATE YOUR INFLUENCERS
Identify your most dedicated and invested constituents (as well as those with social media influence!) and get them involved early. If you have a board of directors, send them an email ahead of time asking for their support. This is a great opportunity for board members to get involved in a low-investment, high-return way.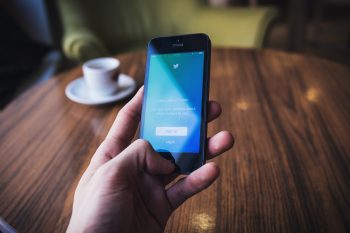 Make sure your goals and instructions to your board are clear and easy to implement by having as much ready for them to share as possible. Give them language to use in emails or on social, and provide them with links, hashtags, and your social handles.
SCHEDULE YOUR EMAIL COMMUNICATIONS
Giving Tuesday 2020 is just one week away, so from now until December 1, take every opportunity to communicate with your stakeholders. Start this week with outreach to your influencers. Then, Monday, November 30, send an email out to your entire list inspiring them to give on Tuesday, including actionable items and all of the above-mentioned content. Post on social as well getting people ready to launch. Read on for important details on why it's important to wait.
On Tuesday, send your GT email out first thing in the morning. Include the many avenues your potential donors can take to support you, and make your content (links, graphics) shareable. Include any copy that you want them to use on social media or in their own email outreach.
Need inspiration? Check out some of these successful nonprofit email campaigns.
GET SOCIAL
Facebook is the number one platform for Giving Tuesday fundraising. This is because, as of 2018, Facebook charges zero fees on donation processing. This beats even the payment processing platform you use every day, so take advantage!
You can also promote awareness of Giving Tuesday by making use of Facebook's temporary default photo frames. Your leadership should start the trend, and encourage your stakeholders (influencers, volunteers, brand ambassadors) to do the same. Everyone should be on this bandwagon! Try to encourage folks to implement photo changes by the Sunday prior.

The Giving Tuesday organization has readymade social media graphics for your use. Using them in your communications is easy and effective. You can also create your own graphics: check out these Facebook cover photos created by Sea Shepherd and use Giving Tuesday logos in your materials.
SET UP YOUR FUNDRAISERS
Launch your Facebook fundraiser at 8:00 AM ET / 5:00 AM PT on Tuesday and share it widely. Why 8:00 AM? This year, Facebook is matching donations to nonprofit organizations up to $7 million (total). The match only counts toward donations received on December 1 up to $7 million, so waiting until Tuesday to launch your campaigns can increase your impact.
Be sure to follow up with your influencers to make sure their fundraisers are published and shared, and be prepared to help them troubleshoot any issues that arise.
Read up on how to launch a fundraiser on Facebook and be sure to encourage everyone on your friends list to both donate and share.
Check out additional social media tips and assets in the 2019 Social Media Kit.
Sharing elsewhere? (I always recommend getting active on Instagram.) Just remember to use the #GivingTuesday hashtag!
GIVE RECOGNITION & FOLLOW UP
Donors, volunteers, influencers, staff, and fans – these generous individuals in your network are making it happen for you on Giving Tuesday. Make sure you thank them publicly and profusely. Respond in a timely manner to donations on social media with a quick thank you comment. If your leadership is part of the appeal of your organization, e.g. your rabbi, your CEO, or your celebrity board chair, encourage them to engage your donors on social with a note of thanks.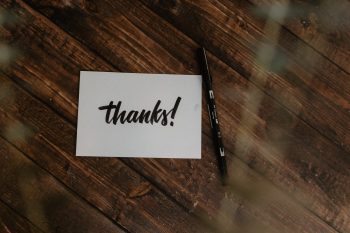 If your organization typically sends letters of recognition of donations for tax purposes, I recommend keeping a running list or spreadsheet of names and totals throughout the day to reference and match to member names when sending those letters.
I also recommend thanking them an additional time, whether in a newsletter, on social media, or in an individual email. Let them know that they are appreciated, and give them a reason to give next year!
PLAN FOR NEXT YEAR
Get ahead of the game next year and start planning early. Think about asking a generous partner to match all donations received to increase participation. Or, start planning some content that will inspire your audience to give.
Learn more about Giving Tuesday marketing in this guide.
Good luck! And happy fundraising.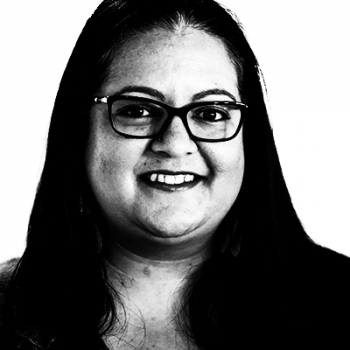 Elisheva Thompson is UpStart's Brand and Marketing Manager, specializing in brand strategy and all things digital. With a background in communications for Jewish nonprofits, Elisheva is passionate about giving Jewish communities a voice and an online presence. She lives in Minneapolis.
Our purpose is to enable entrepreneurs to bring bold Jewish ideas to light. We help them reach Up to people in new ways that are meaningful, more inclusive, and create a brighter future for our Jewish community and the world we share.
Recent Posts
Share This Story, Choose Your Platform!