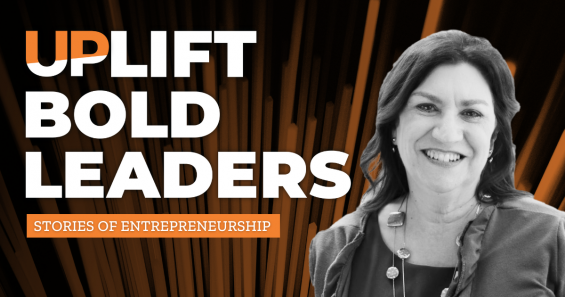 *Last Chance for 2020: Support entrepreneurial Jewish leaders with a tax-deductible gift by Thursday, December 31.

Pivot or die.

You've probably heard this expression in business thought leadership recently.
At UpStart, we help bold leaders scale up, professionalize, and sustain Jewish ventures in order to tackle all kinds of challenges.
This year, that has included literal matters of life and death.
Dr. Shana Erenberg, Ph.D., is a 40-year veteran of the education and disabilities fields, and Chairman Emeritus and Professor of the Hebrew Theological College Department of Education.
Ten years ago, Shana co-founded Libenu, a nonprofit dedicated to inclusion and services for Jewish children and adults with disabilities, as well as their families. She successfully advocated for resources from the State of Illinois, helping her create a network of state-of-the-art residential and respite services and facilities for children and adults in Chicago. Libenu also provides consultation and community education programs in Chicago and nationwide.
When the COVID-19 hit this Spring, Shana faced a stark reality:
Libenu was responsible for keeping the residents alive.
"The truth of the matter was that we couldn't pivot, because we were offering life-saving services," she recalls.
"I worked with Libenu's health and safety experts and spent a zillion dollars on PPE, air purifiers, electrostatic disinfectors and you-name-it, to keep the houses safe. So far, Thank G-d a million times, our clients have been okay," she reflected during a surge in Chicago earlier this year. "Today, and everyday that ends with everybody alive and healthy, is a good day."
UpStart is grateful to have been able to provide emergency payroll funding and critical webinars to Shana and other venture alumni in our network this year. Moreover, we're proud to have provided coaching and a framework to help Shana transition from her role in academia to CEO of a nonprofit providing innovative new services – and a sense of profound relief – to Jewish individuals in her community.
"[Housing] wasn't the only change that we wanted to make," explains Shana. "The change we wanted to make was to bring disability issues to the forefront of the conversation in the Jewish community in Chicago. UpStart helped us hone in on our value proposition – and then helped us accomplish that goal."
Help UpStart by making a tax-deductible gift to support sustainable entrepreneurial programs, and leaders like Dr. Shana Erenberg, Ph.D.

Our purpose is to enable entrepreneurs to bring bold Jewish ideas to light. We help them reach Up to people in new ways that are meaningful, more inclusive, and create a brighter future for our Jewish community and the world we share.
Recent Posts
Share This Story, Choose Your Platform!