March 5, 2017 | It's Who You Know! The Podcast
This podcast episode focuses on the merger between four Jewish innovation organizations, Bikkurim, Upstart, Joshua Venture Group, and the US programs for PresenTense as announced through E-Jewish Philanthropy.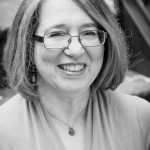 Aliza Mazor is the Executive Director for Bikkurim: Advancing New Jewish Ideas, a joint project of Jewish Federations of North America (JFNA) and the Kaminer Family. Bikkurim will soon become part of UpStart together with Joshua Venture and the North American programs of PresenTense, forming an "innovation one-stop" for the Jewish community. Bikkurim has supported 33 innovative start-ups that contribute significantly to the diversification and reinvigoration of Jewish life. Through Atid Hazak (Strong Futures), Bikkurim prepares the most promising new initiatives in Jewish life to grow their impact.
Previously, Aliza served as an independent organizational consultant to philanthropies, capacity-builders, and social justice organizations. A Chicago native, Aliza spent fifteen years living and working in Israel and holds an MSW from Hebrew University in Jerusalem. She currently lives in New York City.
Our purpose is to enable entrepreneurs to bring bold Jewish ideas to light. We help them reach Up to people in new ways that are meaningful, more inclusive, and create a brighter future for our Jewish community and the world we share.
Recent Posts
Share This Story, Choose Your Platform!