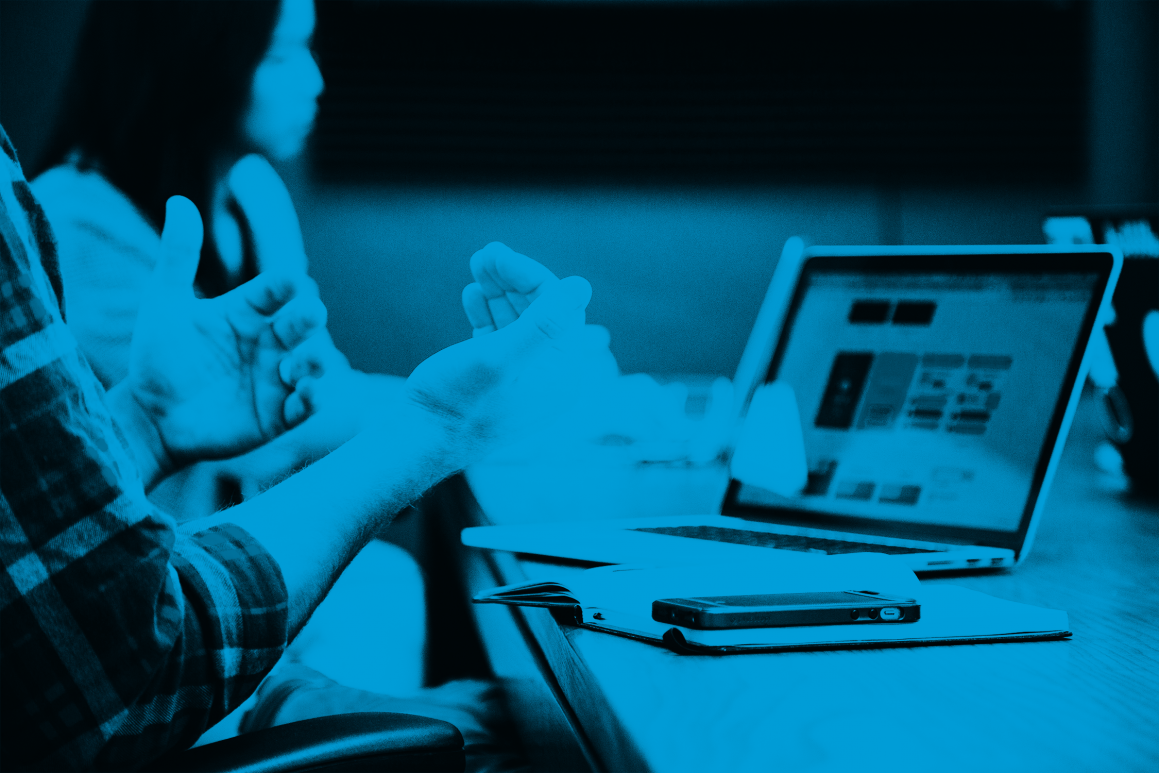 By Jenny Kibrit Smith, Senior Director , People & Systems
When you're a growing organization, executing on the day-to-day operations, strategy, and programming can be overwhelming. And if you're the sole employee or leader, getting more people on-board as quickly as possible can seem like the solution to all your problems… when, in fact, it can create more problems if those folks aren't the right fit.
In the words of Steve Jobs, "When you're in a start-up, the first ten people will determine whether the company succeeds or not. Each is ten percent of the company… A small company depends on great people much more than a big company does."
It's so true: any organization's most valuable asset is its people—the dreamers, the doers, the talent that transforms your vision from paper to purposeful reality. UpStart has worked with countless entrepreneurs and their growing ventures, and we've seen the ins-and-outs of hiring on a shoestring budget and with limited time. And as someone who's been deep in the "people and systems" world for more than a decade, I know how crucial it can be to make the first hires your best hires.
Whether you're the sole employee of your organization, or building out a robust team, these strategies will help you design and execute a hiring process that really works.
Get clear on what you need. Scope out the need-to-haves and nice-to-haves, and create the job description accordingly. There are no such thing as unicorns, so clarify the skills and qualities on which you cannot compromise, and what can be learned through on-the-job coaching. Also look for a complimentary skill set that can add to what's already in the room (think, additive, not duplicative.) Be sure to set a compensation range based on what you've budgeted and confirm that it's in line with the market rate.
Design a thoughtful interview process focused on your need-to-haves, and make sure you're selecting for that criteria. After an initial application review, you might start with a brief (15 minutes max) screening call, to test quickly for general culture and role fit. In a later interview, include an experiential component to see how candidates work. (Here are some great examples.) And don't skip the reference checks! This is a key part of your due diligence, and ensures that impressions of a candidate align with previous and current team members who have worked with them.
Devise a focused recruitment strategy that focuses first on direct network connections, then looser connections and targeted job boards. Reach out to your "first-degree connections" with a personal email or phone call, providing language they can forward on to others, and a link to the job description. These are likely to be your strongest referrals. Use social media to tap into looser connections, and pick a few job boards where you think your target candidate could be looking.
Make strategic selections and be transparent in the process. Take copious notes for yourself and other interviewers, and be specific as to why you liked (or didn't like) certain applicants, beyond vague statements like "I have a good feeling about them." Communicate clearly and in a timely fashion with candidates, ideally with your hiring manager as the consistent point of contact along their journey. Each step in the hiring process should build on the last one, and tie back to the key attributes you're selecting for, with an eye toward modeling the overall culture you're trying to create.
Get ready to welcome your new hire, with all the administrative tasks that entails. To make things official, you'll need to have a contract drawn up, with the benefits you're offering. Plan to acquire the components for a workstation (i.e. computer and accessories, office supplies, space, etc.), and don't forget to welcome the new team member with a bit of fanfare, like a card or a special meal. Check out Leading Edge's onboarding guide for more tips.
Still craving more tips on hiring? We recommend Workable's startup hiring guide and the resources over at BambooHR. Stay tuned for more resources like this, and let us know what you think at info@upstartlab.org.
Our purpose is to enable entrepreneurs to bring bold Jewish ideas to light. We help them reach Up to people in new ways that are meaningful, more inclusive, and create a brighter future for our Jewish community and the world we share.
Recent Posts
Share This Story, Choose Your Platform!