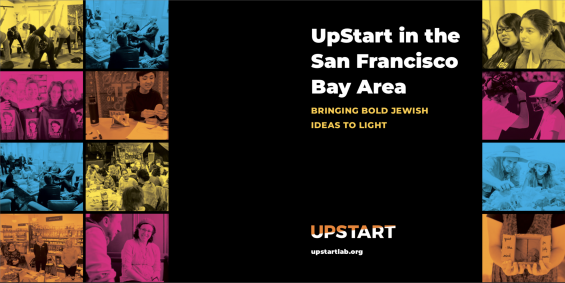 The San Francisco Bay Area is often the first stop for leaders looking to understand what's next in the broader Jewish community, and who's solving today's challenges. UpStart supports these groundbreaking entrepreneurs and institutional leaders, bringing our strategic training, connections, and financial investment to help them drive breakthroughs on our community's biggest challenges.
Dive into this interactive lookbook to learn about the bold leaders and organizations who are creating a vibrant and thriving landscape in the place we call home.
Our purpose is to enable entrepreneurs to bring bold Jewish ideas to light. We help them reach Up to people in new ways that are meaningful, more inclusive, and create a brighter future for our Jewish community and the world we share.
Recent Posts
Share This Story, Choose Your Platform!