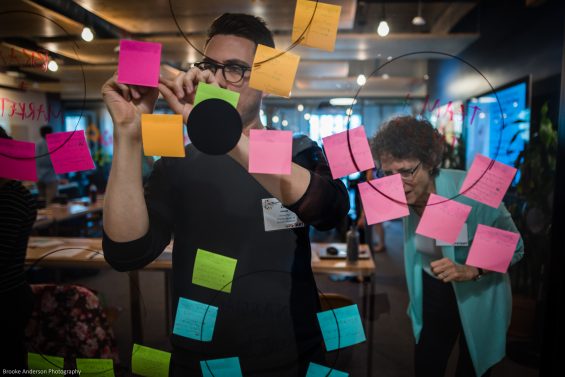 Today's trailblazing rabbis, artists, educators, and leaders are fueling a renaissance in Jewish life, creating new ventures that span from alternative spiritual communities to art studios to social justice advocacy platforms. But turning those initiatives into long-term, sustainable organizations requires putting the right creative, technical, and business support behind them.
UpStart is guided by the belief that social entrepreneurs and their innovative ventures are core to making Jewish life more just, vibrant, and inclusive. Ventures evolve through different stages of development: they start as an idea, mature to early stage, growth stage, and ultimately reach mezzanine level. Many ventures will move smoothly through this continuum, some will close their doors, and others will happily exist at an earlier stage without advancing. All of these ventures, plus the legacy institutions of our community, are critical to creating a thriving Jewish community.
What kind of impact does the program have on our ventures? Hear it straight from our alumni.


THE VENTURE ACCELERATOR
The Venture Accelerator is a venture development program that supports those organizations in the Growth Stage ready to take their ideas from bold initiatives to sustainable organizations with deep impact. It offers social entrepreneurs the tools, skills, and funding they need to help their venture grow and scale. Applications are now closed for the 2024 Venture Accelerator. Join the UpStart mailing list to be the first to know when applications open.

ABOUT THE PROGRAM
The 12-month Accelerator includes:
Training – A newly-developed blended learning program, featuring asynchronous modules, live workshops, and in-person gatherings, plus targeted advising on your organization's progress towards benchmark goals
Connections – Facilitated connections to our network of consultants, advisors, funders, and alumni, as well as to a cohort of inspiring and ambitious peers
Funding – Access to up to $100,000 per venture in unrestricted funding. Participants are encouraged to use funds for experimentation and scaling
Network – Venture Accelerator participants join the UpStart Venture Network, a robust community of over 140 entrepreneurs and ventures who are solving some of our communities' biggest challenges.
Training will include a focus on these five core areas of venture design:
Impact and Relationships
Operational and Financial Foundations
Communications and Fundraising
Team and Board
Growth Plan: Integrate and Launch

WHO'S THE PROGRAM FOR?
The Venture Accelerator is for visionaries, builders, seasoned leaders, and entrepreneurs. We are looking for bold leaders ready to scale their growth-stage organizations. You may be a good fit for this program if:
you run an organization that works with a Jewish lens to respond to community needs
you are able to clearly articulate the impact you have on creating a thriving Jewish community
you can speak to your structural and financial readiness for growth
you lead with a growth and curiosity mindset
you are passionate about addressing a social problem
you have a clear vision for a more equitable future
The Venture Accelerator is not intended for those who are looking to stabilize their ventures, but for those looking to scale their organizations and move to the next stage of development.
Are you a growth stage venture? Find out.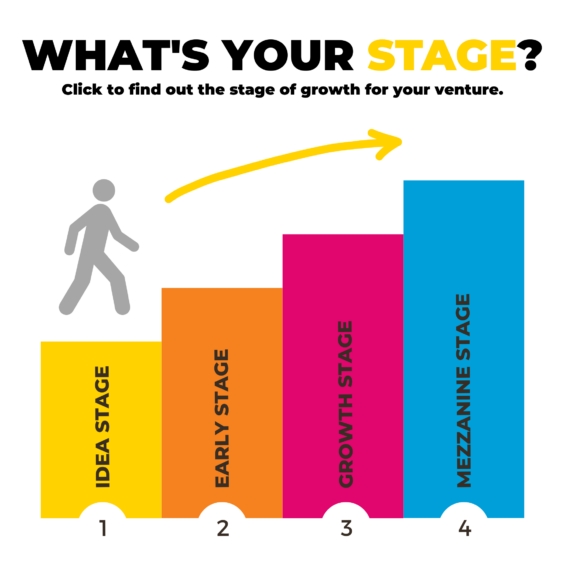 WHAT WE DO AT UPSTART
UpStart partners with the Jewish community's boldest leaders to expand the picture of how Jews find meaning and how we come together.
Whether someone is starting a new Jewish venture or reimagining what an existing one has to offer, UpStart gives them the entrepreneurial tools and network they need to build the Jewish community of the future.
Want to learn more? Read up on our programs, check out our latest insights, and sign up for our mailing list.
Have additional questions? Reach out to us any time at ventures@upstartlab.org.
Interested in supporting our work? Donate today.